Tesla recalling 53,000 Model S and Model X vehicles due to faulty parking brakes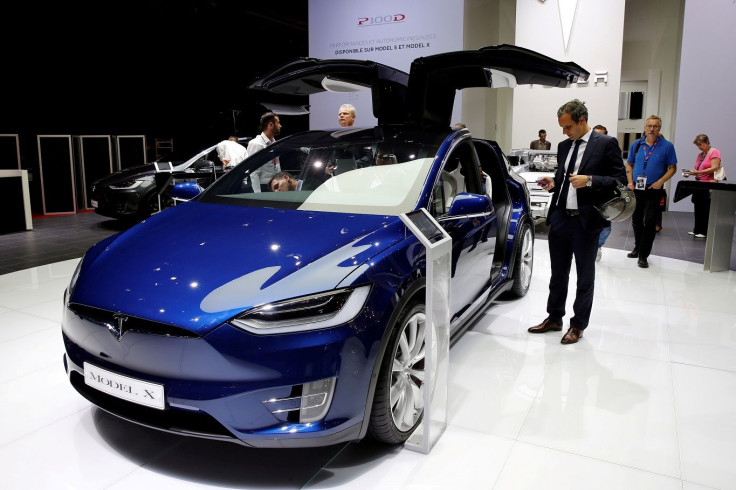 Tesla is recalling 53,000 of its Model S and Model X vehicles assembled in 2016 to replace faulty electronic parking brakes. The US luxury electric car manufacturer's shares dropped over 1 percent following its announcement on Thursday.
Tesla has recently discovered a potential issue with the electric parking brakes installed on some Model S and Model X vehicles that were built between February and October 2016. It said the affected models may contain a small gear that appeared to have been manufactured improperly by a third-party supplier. If the gear broke, the parking brake would be stuck in place and might fail to stop the vehicle.
"There have been no reports of the parking brake system failing to hold a parked vehicle or failing to stop a vehicle in emergency as a result of this condition, and this part has no impact on the car's regular braking systems. We have also determined that only a very small percentage of gears in vehicles built during this period were manufactured properly," a statement on its website reads.
The Tesla recall is global and includes 53,000 vehicles. Out of those vehicles, the company estimated only less than 5 percent of the Model S and Model X cars being recalled are affected by the issue. It admitted it is difficult to tell which vehicles exactly are affected, and hence it decided to recall a lot more out of caution.
Customers who bought the said models manufactured from February to October last year will be sent an official recall notice by mail. The notice will provide instruction on getting their electric parking brake replaced. It will take 45 minutes to replace both brakes, and the carmaker hopes to have all sufficient parts for affected vehicles replaced by October.
The faulty part was supplied by Italian company Brembo. A spokeswoman from the supplier told AFR in an email that it is currently working with Tesla to resolve the issue.
Following the announcement, Tesla fell by 1.7 percent in New York trading on Thursday. Its shares were down 0.9 percent to US$302.69 (AU$402.14).
Past Tesla recalls
In 2009, it announced it would be recalling 345 Tesla Roadsters manufactured before April 22 of that year after one owner reported an issue in the vehicle's rear inner hub flange bolts. In 2010, it also recalled certain models of 2010 Roadster 2.0 and 2.5 vehicles in the US. The recall, which affected 439 cars, reported possible issues on its 12v low voltage auxiliary cable.
Last year, the company recalled 2,700 Model X vehicles after it learnt that the cars' third row seats could unlatch and fold over to the second row. It advised owners not to use the third row seats until their vehicles were repaired.
Read more:
Tesla Model 3 production may be hit as strike threat looms at company's German Robotic unit
Toyota Australia to recall additional 180k vehicles due to Takata airbag safety concern
MEET IBT NEWS FROM BELOW CHANNELS