Tesla Model 3 production may be hit as strike threat looms at company's German Robotic unit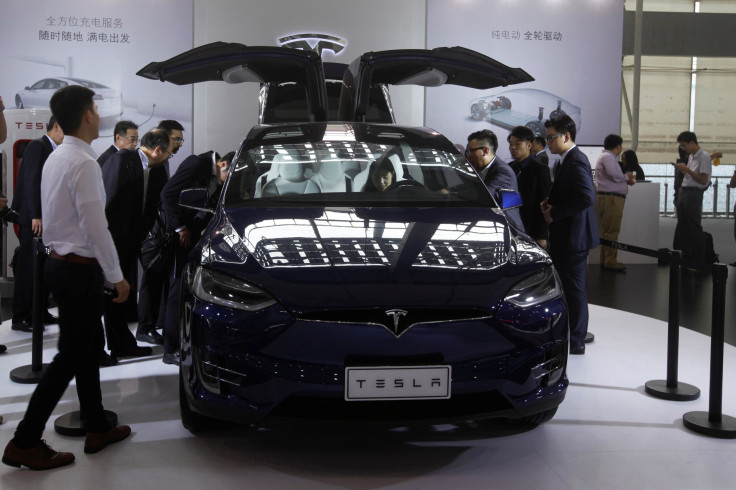 If latest reports are to be believed, Tesla is facing a massive strike threat that can even halt, or at least disrupt, Model 3 production. The company's German Robotics unit is on the boil as a labour dispute brews. If workers choose to strike, Tesla's plans to boost production may go for a toss.
IG Metall, the German industrial workers' union, is still in talks and is yet undecided whether to go ahead with the strike. The strike at Tesla Grohmann Advanced Automation in Prum will force the electric vehicle maker to get into wage negotiations. This is a big blow to Tesla's plans of boosting production of the Model 3. In November, the company acquired Grohmann engineering, a manufacturing automation company, to help Tesla boost its annual production goal from 84,000 units in 2016 to 500,000 vehicles in 2018.
By 2020, the automaker plans to achieve production of one million units. The news of a possible strike was first reported by Wall Street Journal. Tesla engineers are spending sleepless nights to begin production of the electric sedan, and also start making deliveries as soon as possible. In February, CEO Elon Musk stated that his company is very much on track. . However, the EV-maker seems unfazed by the strike news. It has assured its fans that even the workers carry out the strike, it won't impact the Tesla Model 3 timeline in any way.
"We continue to work directly with Tesla Grohmann employees and are prepared in the event there is an action initiated by the union. We don't anticipate any impact on the Model 3 timeline," Tesla told CNBC.
Tesla is currently aiming to ramp-up production steadily after producing limited vehicles in July. Then it aims to exceed 5,000 vehicles per week at some point in the fourth quarter of this year, and 10,000 vehicles by 2018. When everything seemed to be going right for the company, this strike at the German unit is bad news. Some analysts have already expressed their scepticism on Tesla achieving Model 3 targets in the next few years. The strike may further fuel their scepticism.
Meanwhile, Musk recently sketched out a timeline for the arrival of a sports car, pickup and semi truck. The company seems to be expanding its line-up of electric vehicles. In September, Tesla could unveil an electric semi-truck, and also a pickup in about 18-24 months. Musk revealed these plans last week via a series of tweets. Stay tuned on IBT AU for more updates on the Tesla Model 3 and other EVs from the automaker.
RELATED: Tesla Model 3 and Model Y could be followed by a semi-truck, pickup and sports car
RELATED: Tesla Model 3 spy shots put an end to all display speculations; New Autopilot sensors also spotted
MEET IBT NEWS FROM BELOW CHANNELS