Xbox One and Xbox 360 Deals With Gold on Xbox Live until March 20 revealed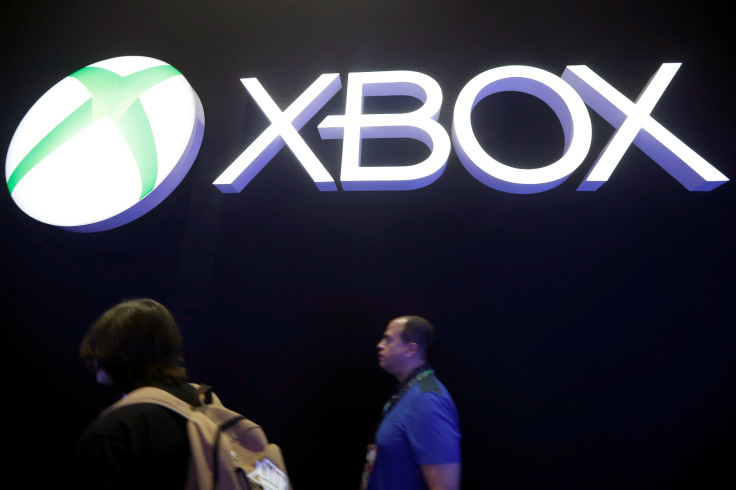 A new batch of deals is now up on Xbox Live. Xbox One and Xbox 360 Gold subscribers have until March 20 to grab the exclusively discounted games and add-on deals at the Xbox Games Store.
The Xbox One deals that have the biggest discounts are "OlliOlli2: XL Edition," which is currently available for US$3.75 (AU$4.99), and "Assassin's Creed Syndicate – Season Pass" with its US$9.90 (AU$13.17) price tag. Next in line are "Borderlands: The Handsome Collection" at US$19.80 (AU$26.33) and "Farming Simulator 15" at US$13.20 (AU$17.56).
Some of the better Xbox 360 deals include "Assassin's Creed," which currently goes for US$6.59 (AU$8.76) and "Worms" with its US$1.24 (AU$1.65) price tag. "Rayman Legends" and "Assassin's Creed III Season Pass" headline the best Xbox 360 deals, with respective prices of US$9.99 (AU$13.29) and US$7.49 (AU$9.96) .
Here is the full list of this week's Deals With Gold with complete pricing as per Major Nelson. Asterisked deals (*) are valid only for all Xbox Live Gold members. Take note that pricing and availability are subject to change and are region-dependent.
Xbox One Weekly Deals
Assassin's Creed Chronicles – Trilogy - US$10.00 (AU$13.30)
Assassin's Creed IV Black Flag – Season Pass - US$8.00 (AU$10.64)
Assassin's Creed Syndicate - US$20.00 (AU$26.60)
Assassin's Creed Syndicate Gold Edition - US$35.00 (AU$46.55)
Assassin's Creed Syndicate – Jack The Ripper - US$7.50 (AU$9.98)
Assassin's Creed Syndicate – Season Pass - US$9.90 (AU$13.17)
Assassin's Creed The Ezio Collection - US$35.99 (AU$47.87)
Assassin's Creed Triple Pack: Black Flag, Unity, Syndicate - US$29.70 (AU$39.50)
Assassin's Creed Unity - US$12.00 (AU$15.96)
Axiom Verge - US$10.00 (AU$13.30)
Bioshock: The Collection * - US$38.99 (AU$51.86)
Borderlands: The Handsome Collection * - US$19.80 (AU$26.33)
Don't Starve: Giant Edition + Shipwrecked Expansion - US$9.50 (AU$12.64)
Far Cry 4 - US$16.00 (AU$21.28)
Far Cry 4 + Far Cry Primal Bundle - US$35.00 (AU$46.55)
Far Cry 4 Gold Edition - US$24.00 (AU$31.92)
Far Cry 4 Season Pass - US$12.00 (AU$15.96)
Far Cry Primal - US$20.00 (AU$26.60)
Far Cry Primal – Apex Edition - US$27.50 (AU$36.58)
Farming Simulator 15 – JCB * - US$6.69 (AU$8.90)
Farming Simulator 15 – Official Expansion (Gold) * - US$10.04 (AU$13.35)
Farming Simulator 15 * - US$13.20 (AU$17.56)
Gears Of War 4 Ultimate Edition * - US$59.99 (AU$79.79)
Gears Of War 4 – Run The Jewels Airdrop - US$9.99 (AU$13.29)
Gears Of War 4 * - US$29.99 (AU$39.89)
Gears Of War: Ultimate Edition – Day One Version * - US$10.00 (AU$13.30)
Hasbro Family Fun Pack – Super Edition - US$30.00 (AU$39.90)
Her Majesty's Spiffing - US$13.87 (AU$18.45)
Hitman Intro Pack * - US$7.50 (AU$9.98)
Hitman – The Complete First Season * - US$30.00 (AU$39.90)
I Am Bread - US$9.74 (AU$12.95)
I, Zombie * - US$2.67 (AU$3.55)
Just Dance 2017 - US$25.00 (AU$33.25)
Just Dance 2017 Gold Edition - US$35.99 (AU$47.87)
Just Dance Unlimited – 1 Month Pass - US$4.49 (AU$5.97)
Just Dance Unlimited – 24 Hours Pass - US$3.19 (AU$4.24)
Killer Instinct: Definitive Edition * - US$23.99 (AU$31.91)
Kingdom: New Lands * - US$7.50 (AU$9.98)
Knee Deep * - US$7.50 (AU$9.98)
Knight Squad - US$7.50 (AU$9.98)
Level 22 - US$3.50 (AU$4.66)
Manual Samuel - US$5.00 (AU$6.65)
Monopoly Family Fun Pack - US$8.00 (AU$10.64)
OlliOlli2: XL Edition * - US$3.75 (AU$4.99)
Party Hard - US$6.50 (AU$8.65)
Quantum Break * - US$24.00 (AU$31.92)
Rayman Legends - US$8.00 (AU$10.64)
Reagan Gorbachev - US$5.00 (AU$6.65)
ReCore * - US$19.99 (AU$26.59)
Shantae: Half-Genie Hero - US$14.99 (AU$19.94)
Sky Force Anniversary - US$7.49 (AU$9.96)
Slain: Back From Hell - US$7.50 (AU$9.98)
Steep - US$30.00 (AU$39.90)
Steep Gold Edition - US$47.99 (AU$63.83)
The Assembly * - US$11.09 (AU$14.75)
The Crew Calling All Units - US$17.49 (AU$23.26)
The Crew Season Pass - US$10.00 (AU$13.30)
The Crew Ultimate Edition - US$29.99 (AU$39.89)
The Final Station - US$7.50 (AU$9.98)
The Living Dungeon * - US$7.50 (AU$9.98)
Tom Clancy's Rainbow Six Siege - US$25.00 (AU$33.25)
Tom Clancy's Rainbow Six Siege + The Division Bundle - US$41.99 (AU$55.85)
Tom Clancy's Rainbow Six Siege Complete Edition - US$59.99 (AU$79.79)
Tom Clancy's Rainbow Six Siege Year 2 Gold Edition - US$47.99 (AU$63.83)
Tom Clancy's Rainbow Six Siege: Gemstones Bundle - US$7.50 (AU$9.98)
Tom Clancy's The Division - US$20.00 (AU$26.60)
Tom Clancy's The Division Gold Edition - US$36.00 (AU$47.88)
Tom Clancy's The Division Season Pass - US$27.99 (AU$37.23)
Trackmania Turbo - US$16.00 (AU$21.28)
Trials F - USion: The Awesome Max Edition - US$16.00 (AU$21.28)
Trials Of The Blood Dragon - US$7.50 (AU$9.98)
Trials Of The Blood Dragon + Trials F - USion Awesome Max Edition - US$18.00 (AU$23.94)
Watch Dogs 2 - US$32.99 (AU$43.88)
Watch Dogs 2 – Gold Edition - US$59.99 (AU$79.79)
Watch Dogs - US$12.00 (AU$15.96)
Watch Dogs Complete Edition - US$20.00 (AU$26.60)
Watch Dogs Season Pass - US$8.00 (AU$10.64)
Westerado: Double Barreled - US$5.00 (AU$6.65)
Xenoraid - US$6.69 (AU$8.90)
Xbox 360 Weekly Deals
Assassin's Creed - US$6.59 (AU$8.76)
Assassin's Creed III - US$6.59 (AU$8.76)
Assassin's Creed III Season Pass - US$7.49 (AU$9.96)
Assassin's Creed IV Black Flag – Freedom Cry - US$5.99 (AU$7.97)
Assassin's Creed IV Season Pass - US$7.99 (AU$10.63)
Assassin's Creed Liberation HD - US$7.99 (AU$10.63)
Assassin's Creed Rogue - US$11.99 (AU$15.95)
Assassin's CreedIV Black Flag - US$7.99 (AU$10.63)
Far Cry 2 - US$6.59 (AU$8.76)
Far Cry 3 - US$7.99 (AU$10.63)
Far Cry 3 Blood Dragon - US$5.99 (AU$7.97)
Far Cry 4 - US$14.99 (AU$19.94)
Far Cry 4 Season Pass - US$9.89 (AU$13.15)
Far Cry Classic - US$4.99 (AU$6.64)
Farming Simulator 15 – JCB * - US$6.69 (AU$8.90)
Farming Simulator 15 – Official Expansion (Silver) * - US$6.69 (AU$8.90)
Farming Simulator 15 * - US$9.89 (AU$13.15)
Gears Of War 2 * - US$9.99 (AU$13.29)
Gears of War 2: All Fronts Collection * - US$4.99 (AU$6.64)
Gears Of War 3 Season Pass * - US$14.99 (AU$19.94)
Gears Of War 3 * - US$9.99 (AU$13.29)
Gears Of War: Judgment * - US$9.99 (AU$13.29)
Just Dance 2017 - US$23.99 (AU$31.91)
Rayman Legends - US$9.99 (AU$13.29)
Rayman Origins - US$5.99 (AU$7.97)
South Park: The Stick Of Truth - US$7.99 (AU$10.63)
Trials F - USion - US$7.99 (AU$10.63)
Trials F - USion – Season Pass - US$7.99 (AU$10.63)
Watch Dogs - US$7.99 (AU$10.63)
Watch Dogs Season Pass - US$7.99 (AU$10.63)
Worms * - US$1.24 (AU$1.65)
RELATED STORIES:
MEET IBT NEWS FROM BELOW CHANNELS