Xbox One and Xbox 360 Deals With Gold on Xbox Live until March 13 revealed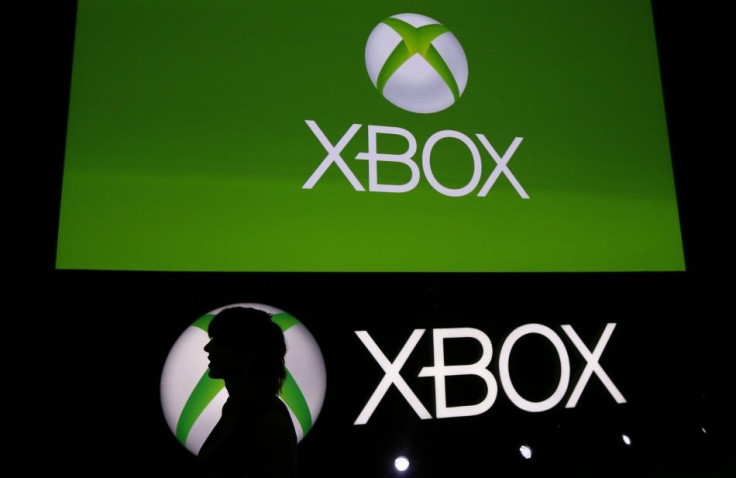 It's a new week, which means a fresh batch of deals is now available on Xbox Live. Xbox One and Xbox 360 Gold subscribers have until March 13 to get these games and add-on deals at the Xbox Games Store.
The Xbox One deals that have the biggest discounts are "Plants vs. Zombies Garden Warfare 2," which is currently available for US$8.00 (AU$10.50), and "Plants vs. Zombies Garden Warfare 2: Deluxe Edition" with its US$10.00 (AU$13.15) price tag. Next in line are "Battlefield 4" at US$5.00 (AU$6.60) and "Strider" at US$3.75 (AU$9.95).
The best deals, of course, are those that are free. The Xbox 360 deals that require no cash outs include "Battlefield: Bad Company 2 – Vietnam," "Dragon Age: Origins – Awakening" and "SSX: Classic Characters Pack." Those that do need to be purchased but are way discounted include "The Witcher 2: Assassins of Kings Enhanced Edition," which currently goes for US$2.99 (AU$3.95) and "Bionic Commando Rearmed 2" with its US$3.74 (AU$4.90) price tag.
Here is the full list of this week's Deals With Gold with complete pricing as compiled by Major Nelson. Asterisked deals (*) are valid only for Xbox Live Gold members. Take note that pricing and availability are subject to change and are region-dependent.
Xbox One Weekly Deals
ARK: Scorched Earth (Game Preview) – US$14.99 (AU$19.75)
ARK: Survival Evolved (Game Preview) – US$17.50 (AU$23.00)
Astroneer (Game Preview) – US$15.99 (AU$21.00)
Battlefield 1 – US$30.00 (AU$39.50)
Battlefield 1 Deluxe Edition – US$40.00 (AU$52.60)
Battlefield 1 Shortcut Kit: Ultimate Bundle – US$29.99 (AU$39.50)
Battlefield 1 Ultimate Edition – US$77.99 (AU$102.70)
Battlefield 1 – Titanfall 2 Deluxe Bundle – US$49.50 (AU$65.20)
Battlefield 4 – US$5.00 (AU$6.60)
Battlefield Hardline Standard Edition – US$5.00 (AU$6.60)
Dead Rising 4 Deluxe Edition – US$51.99 (AU$68.50) *
Dead Rising 4 Season Pass – US$11.99 (AU$15.80) *
Dead Rising 4 – US$38.99 (AU$51.30) *
Dragon Age: Inquisition Deluxe Edition – US$13.39 (AU$17.60)
Dragon Age: Inquisition – Game of the Year Edition – US$13.20 (AU$17.40)
EA Sports FIFA 17 – US$19.80 (AU$26.00)
EA Sports FIFA 17 Deluxe Edition – US$26.40 (AU$34.75)
EA Sports FIFA 17 Super Deluxe Edition – US$69.99 (AU$92.15)
EA Sports NHL 17 – US$19.80 (AU$26.00)
EA Sports NHL 17 Deluxe Edition – US$26.40 (AU$34.75)
EA Sports NHL 17 Super Deluxe Edition – US$50.00 (AU$65.80)
EA Sports UFC 2 – US$13.20 (AU$17.40)
EA Sports UFC 2 Deluxe Edition – US$16.50 (AU$21.70)
Guns, Gore and Cannoli – US$5.00 (AU$6.60) *
Madden NFL 17 – US$19.80 (AU$26.00)
Madden NFL 17 Deluxe Edition – US$23.10 (AU$30.40)
Madden NFL 17 Super Deluxe Edition – US$50.00 (AU$65.80)
Mega Man Legacy Collection – US$6.00 (AU$7.90) *
Mirrors Edge Catalyst – US$8.00 (AU$10.50)
Need for Speed Deluxe Bundle – US$15.00 (AU$19.75)
Pit People (Game Preview) – US$8.00 (AU$10.50)
Plants vs. Zombies Garden Warfare 2 – US$8.00 (AU$10.50)
Plants vs. Zombies Garden Warfare 2: Deluxe Edition – US$10.00 (AU$13.15)
Prototype Biohazard Bundle – US$20.00 (AU$26.35) *
Rise of the Tomb Raider Season Pass – US$7.50 (AU$9.90) *
Rise of the Tomb Raider – US$20.00 (AU$26.35) *
Rise of the Tomb Raider: 20 Year Celebration – US$35.00 (AU$46.10) *
Rivals of Aether (Game Preview) – US$7.50 (AU$9.90)
Slime Rancher (Game Preview) – US$13.39 (AU$17.65)
Star Wars Battlefront Rogue One: Scarif – US$9.74 (AU$12.80)
Star Wars Battlefront Season Pass – US$15.00 (AU$9.75)
Star Wars Battlefront Ultimate Edition – US$20.00 (AU$26.35)
Strider – US$3.75 (AU$9.95) *
Subnautica (Game Preview) – US$13.39 (AU$17.65)
The Bug Butcher – US$6.69 (AU$8.80) *
The Escapists – US$6.60 (AU$8.70) *
The Long Dark (Game Preview) – US$13.99 (AU$18.45)
The Witcher 3: Wild Hunt Expansion Pass – US$14.99 (AU$19.75) *
The Witcher 3: Wild Hunt – Blood and Wine – US$11.99 (AU$15.80) *
The Witcher 3: Wild Hunt – Hearts of Stone – US$5.99 (AU$7.90) *
The Witcher 3: The Wild Hunt – The Complete Edition – US$25.00 (AU$32.90) *
Titanfall 2 – US$24.00 (AU$31.60)
Titanfall 2 Deluxe Edition – US$32.00 (AU$42.15)
Titanfall 2: Angel City's Most Wanted Bundle – US$18.74 (AU$24.65)
Unravel – US$5.00 (AU$6.60)
Xbox 360 Weekly Deals
Battlefield: Bad Company 2 – US$9.99 (AU$13.15)
Battlefield: Bad Company 2 – Vietnam – FREE
Bionic Commando Rearmed 2 – US$3.74 (AU$4.90) *
Call of Duty: Black Ops II – US$19.99 (AU$26.35) *
Dragon Age: Origins – US$7.49 (AU$9.85)
Dragon Age: Origins – Awakening – FREE
EA Sports FIFA 17 – US$23.99 (AU$31.60)
Final Fight: Double Impact – US$2.49 (AU$3.30) *
Lost Planet 2 – US$4.99 (AU$6.60) *
Lost Planet Colonies – US$4.99 (AU$6.60) *
Madden NFL 17 – US$19.79 (AU$26.10)
Mega Man 10 – US$5.99 (AU$7.90) *
Mega Man 9 – US$5.99 (AU$7.90) *
NBA Jam: On Fire Edition – US$4.99 (AU$6.60)
Puzzle Fighter HD – US$2.49 (AU$3.30) *
Skate 3 – US$9.99 (AU$13.15)
SSX – US$7.49 (AU$9.85)
SSX: Classic Characters Pack – FREE
The Escapists – US$6.59 (AU$8.70) *
The Witcher 2: Assassins of Kings Enhanced Edition – US$2.99 (AU$3.95) *
RELATED STORIES:
Xbox 'Games with Gold' for March is all about games with monsters and guns
Xbox One and Xbox 360 deals with Gold on Xbox Live until Feb. 27 revealed
MEET IBT NEWS FROM BELOW CHANNELS