Xbox Deals With Gold until July 18: 'Flockers' and 'Assassin's Creed Brotherhood' among the best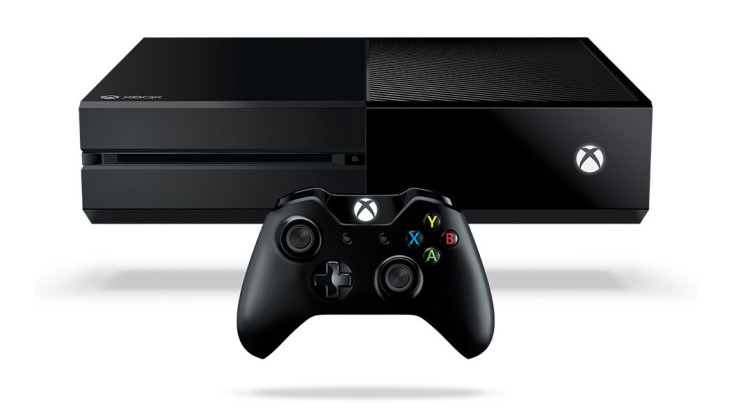 It's a new week, gamers, and a new set of Xbox Deals With Gold is here. The freshest batch and the Spotlight Sale on Xbox Live end on July 18. Take a look below for the best bargains this week.
The best Xbox One deal this week is "Flockers" with its 80 percent markdown and US$5.00 (AU$6.69) price tag. Next in line are "Middle-earth: Shadow of Mordor - Game of the Year Edition" and "Stardust Galaxy Warriors: Stellar Climax." The open-world action RPG is currently available for only US$4.00 (AU$7.99) instead of US$19.99 (AU$39.95), while the co-op shooter is currently offered at US$2.00 (AU$2.99).
For the Xbox 360, "The Legend of Korra" and "Tony Hawk Pro Skater HD" are two of the better deals. The third-person beat 'em up and the extreme sport title are individually available for just US$4.94 (AU$6.58). "Assassin's Creed: Brotherhood" is this week's biggest smash hit, with its 75 percent reduction and US$4.99 (AU$2.58) price tag.
Check out each and every Xbox Deals With Gold bargain for this week below. All products with asterisks (*) are only offered to Gold members but the others are good for everyone to benefit from. Pricing and availability are subject to change without prior notice and may vary by region.
Xbox One Deals With Gold
Battlefield 1 Shortcut Kit: Infantry Bundle | Add-On | 50 percent off *
Battlefield 1 Shortcut Kit: Ultimate Bundle | Add-On | 50 percent off *
Dex | Game | 33 percent off *
Final Fantasy Type-0 HD | Game | 50 percent off
Flockers | Game | 80 percent off *
Game of Thrones – The Complete First Season (Episodes 1-6) | Game | 70 percent off
Gigantic Eternal Dawn Pack | Add-On | 40 percent off *
Instant Indie Collection: Vol. 5 | Game | 33 percent off *
Lies of Astaroth – Crystals x 1,500 | Add-On | 30 percent off
Lies of Astaroth – Crystals x 3,800 | Add-On | 40 percent off
Lies of Astaroth – Crystals x 560 | Add-On | 20 percent off
Mass Effect: Andromeda | Game | 50 percent off
Mass Effect: Andromeda Deluxe Edition | Game | 50 percent off
Middle-earth: Shadow of Mordor – Game of the Year Edition | Game | 80 percent off
Momodora: Reverie Under the Moonlight | Game | 30 percent off *
Not A Hero: Super Snazzy Edition | Game | 75 percent off *
Race The Sun | Game | 33 percent off *
RWBY: Grimm Eclipse – Team JNPR Bundle | Game | 50 percent off
Smite Gem Packs – 1,500 Gems | Add-On | 33 percent off
Smite Gem Packs – 200 Gems | Add-On | 33 percent off
Smite Gem Packs – 2,500 Gems | Add-On | 33 percent off
Smite Gem Packs – 3,500 Gems | Add-On | 33 percent off
Smite Gem Packs – 400 Gems | Add-On | 33 percent off
Smite Gem Packs – 800 Gems | Add-On | 33 percent off
Smite Gem Packs – 8,000 Gems | Add-On | 33 percent off
Stardust Galaxy Warriors: Stellar Climax | Game | 80 percent off
The Bug Butcher | Game | 50 percent off *
The Inner World | Game | 33 percent off *
The Legend of Korra | Game | 67 percent off
Yooka-Laylee | Game | 20 percent off *
Xbox 360 Deals With Gold
Assassin's Creed Brotherhood | Games On Demand | 75 percent off *
Assassin's Creed Brotherhood – The Da Vinci Disappearance DLC | Add-On | 67 percent off *
BlazBlue | Games On Demand | 50 percent off *
Blazblue CS | Games On Demand | 50 percent off *
Final Fantasy XIII-2 | Games On Demand | 50 percent off *
Game of Thrones – Season Pass (Episodes 2-6) | Add-On | 70 percent off *
Lightning Returns: Final Fantasy XIII | Games On Demand | 50 percent off *
Sonic & All-Stars Racing Transformed | Games On Demand | 50 percent off *
Sonic & Knuckles | Arcade | 50 percent off *
Sonic & Sega Racing | Games On Demand | 50 percent off *
Sonic Adventure | Arcade | 50 percent off *
Sonic Adventure 2 | Arcade | 50 percent off *
Sonic CD | Arcade | 50 percent off *
Sonic Free Riders | Games On Demand | 50 percent off *
Sonic Generations | Games On Demand | 50 percent off *
Sonic The Fighters | Arcade | 50 percent off *
Sonic The Hedgehog | Arcade | 50 percent off *
Sonic The Hedgehog 2 | Arcade | 50 percent off *
Sonic The Hedgehog 3 | Arcade | 50 percent off *
Sonic The Hedgehog 4 Episode I | Arcade | 50 percent off *
Sonic The Hedgehog 4 Episode II | Arcade | 50 percent off *
Sonic Unleashed | Games On Demand | 50 percent off *
The Legend of Korra | Games On Demand | 67 percent off *
Tony Hawk Pro Skater HD | Arcade | 67 percent off *
MORE GAMING NEWS:
Steam sale: Get 21 PC games and 4 DLCs for only US$1.00 with the Dollar Loot Bundle
Nintendo says it isn't delving into PC gaming anytime soon; Switch and smart devices remain top priority
MEET IBT NEWS FROM BELOW CHANNELS