Xbox Deals With Gold until July 11: 'Beyond Eyes' and 'Dragon Ball Z UT' among the best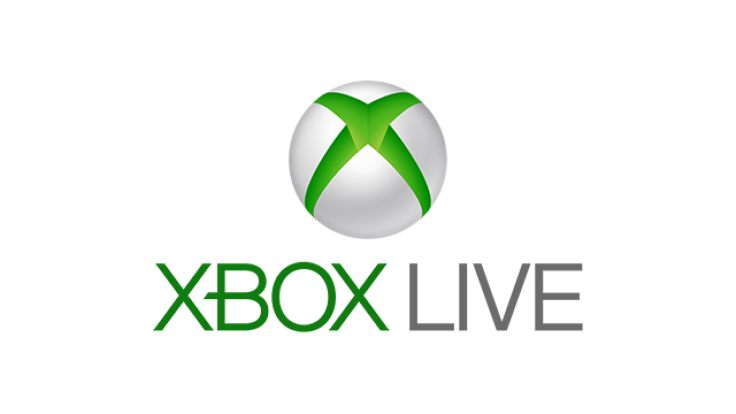 The first July batch of Xbox Deals With Gold is here. The latest collection plus the Spotlight Sale are only good until July 11. Take a look at the best bargains this week.
For the Xbox One, "Use Your Words" is currently available for only US$4.95 (AU$7.00) instead of US$14.99 (AU$19.99), while "Dragon Ball Xenoverse" is currently offered at US$12.90 (AU$15.54) with a free season pass to boot. The party game is offered at 67 percent off while the fighting RPG is down 70 percent. "Beyond Eyes" is the console's best steal this week with its 75 percent discount and US$3.75 (AU$4.15) price tag.
A couple of "Worms" titles are two of the better Xbox 360 sale items this week. "Worms: Ultimate Mayhem" is presently available for just US$2.49 (AU$2.48) while "Worms 2: Armageddon" is offered at only US$1.24 (AU$1.23). A duo of "Dragon Ball Z" Games on Demand top the charts this week, with "Ultimate Tenkaichi" and "Budokai HD Collection" each going for only US$7.49 (AU$9.49).
Below is the complete Xbox Deals With Gold line-up for the first week of July. Please note that offers with asterisks (*) are only available to Gold members while the rest are valid for everyone. Pricing and availability are subject to change without prior notice and may vary by country.
Xbox One Deals With Gold
Arslan: The Warriors of Legend | Game | 50 percent
Attack on Titan | Game | 50 percent
Beyond Eyes | Game | 75 percent *
Color Symphony 2 | Game | 50 percent *
Dragon Ball Xenoverse | Game | 70 percent
Dragon Ball Xenoverse + Season Pass | Game | 70 percent
Dragon Ball Xenoverse 2 | Game | 40 percent
Dragon Ball Xenoverse 2 Deluxe Edition | Game | 50 percent
Dragon Ball Xenoverse 2 – Season Pass | Add-On | 20 percent
Dragon Ball Xenoverse Super Bundle | Game | 40 percent
Enigmatis 2: The Mists of Ravenwood | Game | 30 percent *
Kung-Fu for Kinect | Game | 50 percent *
Rocket League – Aftershock | Add-On | 40 percent
Rocket League – Back to the Future Car Pack | Add-On | 40 percent
Rocket League – Batman v Superman: Dawn of Justice Car Pack | Add-On | 40 percent
Rocket League – Esper | Add-On | 40 percent
Rocket League – Hot Wheels Bone Shaker | Add-On | 40 percent
Rocket League – Hot Wheels Twin Mill III | Add-On | 40 percent
Rocket League – Marauder | Add-On | 40 percent
Rocket League – Masamune | Add-On | 40 percent
Rocket League – NBA Flag Pack | Add-On | 40 percent
Rocket League – Proteus | Add-On | 40 percent
Rocket League – Triton | Add-On | 40 percent
Rocket League – Vulcan | Add-On | 40 percent
Super Night Riders | Game | 50 percent *
Syberia 3 | Game | 30 percent *
Unbox: Newbie's Adventure (Pre-Order) | Game | 25 percent
Uncanny Valley | Game | 50 percent
Use Your Words | Game | 67 percent *
Watch Dogs 2 – Mega Pack | Add-On | 15 percent *
Watch Dogs 2 – Supreme Pack | Add-On | 15 percent *
Watch Dogs 2 – Ultimate Pack 1 | Add-On | 15 percent *
Watch Dogs 2 – Season Pass | Add-On | 40 percent *
Worms Anniversary Edition | Game | 50 percent *
Xbox 360 Deals With Gold
Dragon Ball Xenoverse (DBX) | Games On Demand | 70 percent *
Dragon Ball Z Budokai HD Collection | Games On Demand | 75 percent *
Dragon Ball Z Ultimate Tenkaichi | Games On Demand | 75 percent *
Samurai Warriors 2 | Games On Demand | 50 percent *
Samurai Warriors 2 Empires | Games On Demand | 50 percent *
Warriors Orochi | Games On Demand | 70 percent *
Warriors Orochi 2 | Games On Demand | 70 percent *
Worms 2: Armageddon | Arcade | 75 percent *
Worms Revolution | Arcade | 75 percent *
Worms: Ultimate Mayhem | Arcade | 75 percent *
MORE GAMING NEWS:
Steam sale: Save over US$95 on 28 games with the Dollar Mega Bundle (99 percent off)
Gigabyte launches AB350N-Gaming WiFi: New AM4 mini-ITX motherboard is Ryzen-friendly
MEET IBT NEWS FROM BELOW CHANNELS