Sarah Silverman shocks audience at a New York charity gala for kids with sex, semen and abortion jokes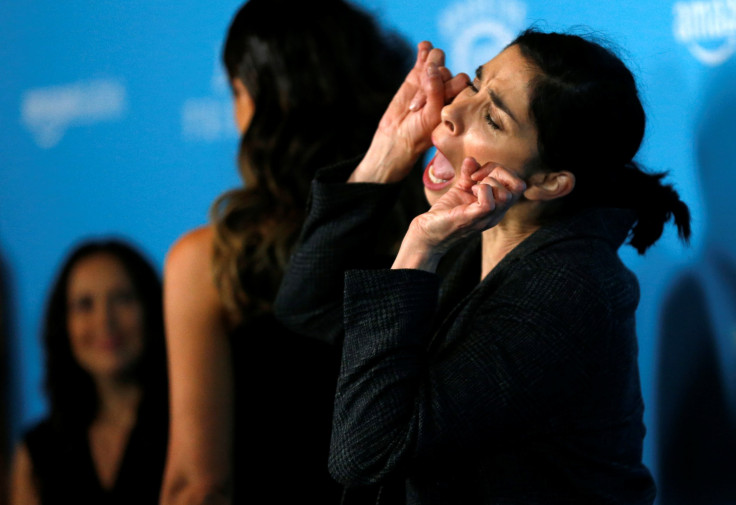 Guests at a New York charity gala for kids were left embarrassed after comedian Sarah Silverman joked about abortion and semen and various other topics that are primarily adult. The audience included teen students too. Even the adult guests found it hard to accept Silverman's limit-pushing jokes.
Her raunchy routine of new material at the ArtsConnection 2016 Benefit Celebration included gags that touched areas such as vomit, semen, sexual assault, abortion, Silverman's dead dog and even sex with boyfriend Michael Sheen. Her routine was described by many as "considerably dirty and outrageous."
The event kicked off with a performance by kids from MS 266 Park Place Community Middle School in Brooklyn. The presenters were students from city high schools. The esteemed annual event honoured Amy Cappellazzo and Lena Dunham. However, when Silverman took the stage, she was able to shock even hardcore New Yorkers with her shocking new material. A guest said that she believed Silverman was told not to hold back. Even for teenagers, her performance was too intense, another guest said.
"When you invite Sarah Silverman, you get Sarah Silverman ... She was as brilliant and provocative as she always is. The remaining students in the room during Sarah's performance were high school seniors," an ArtsConnection rep told New York Post.
Silverman's joked about "how sperm have a sense of smell." She even related an incident during her college days when one of her sisters vomited in toilet and also defecated when her pants fell down. She also related how she was able to make a nine-year-old abortion protester smile by telling a "poop joke" after she told Silverman to "burn in hell."
The event successfully raised more than US$900,000 (AU$12,45,000). The event was emceed by Ben Mulroney. Chuck Close, K'naan, Kelly Klein, Brian Williams and Andrew Rannells were present at the event.
MEET IBT NEWS FROM BELOW CHANNELS