'My Kitchen Rules' Australia 2016: 'We have the best finalists across any season this year'; Tasia and Gracia to sell sauces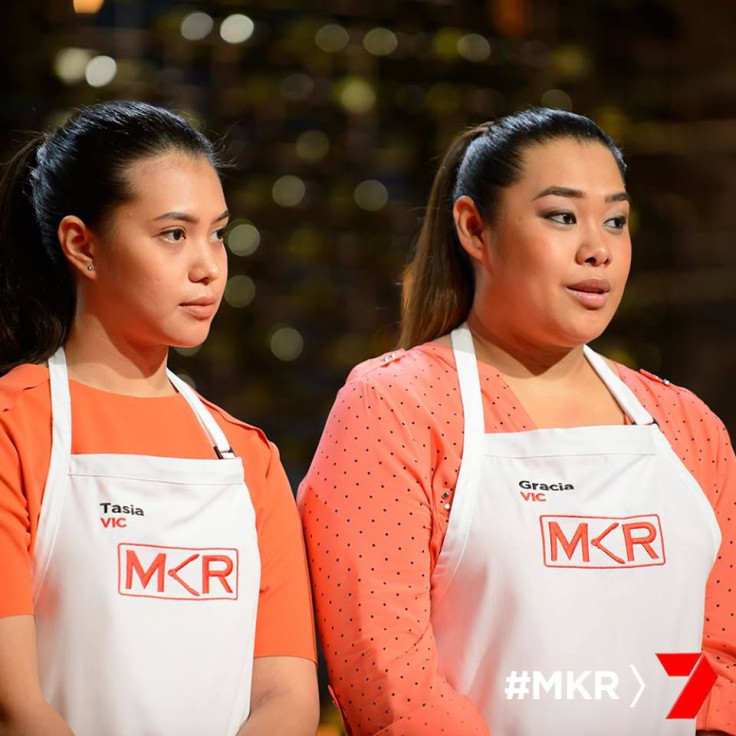 They are the toughest team to beat in "My Kitchen Rules" Australia 2016. However, sisters Tasia and Gracia had a very humble start in the cooking competition and were nearly eliminated at the very beginning. But that's part of history now. The sisters have come a long way and are the toughest to beat in the competition. They are in the finals after booting out MKR villains Gianni and Zana in semi-final one.
In the finals, scheduled to be held on Tuesday, the sisters will either go against underdogs Carmine and Lauren or mum-son duo Anna and Jordan. Whoever wins the final, the sisters are pretty well set in their career and have revealed their plans to open a line of sauces, after being encouraged by MKR judge Colin Fassnidge and another contestant Jordan. Earlier, Colin had said that he sees the sisters' faces on a bottle.
The sisters are already ready to roll out their first product, satay sauce, and are currently working on recipes, logos and an online store.
Being at the top was not a smooth journey for the two. After coming close to elimination, the sisters took their cooking skill up a notch that helped them overcome tough competition and challenges and won them high praises.
"That one little point, we didn't want to be like that anymore. We didn't want to cruise through. We wanted to be in the highest, not in the middle or the lowest. We didn't want to get through after getting just one point more than another team," said Tasia.
However, apart from possessing top cooking skills and their ability to balance tastes and flavours, the two keep their lines of communication always open. They do bicker a lot but that actually helps. They are incredibly organised inside the kitchen and practise a lot.
"We have the best finalists across any season this year. We put a lot of time and care into getting the cast mix right," Rikkie Proost, MKR's executive producer, told News.com.au.
"My Kitchen Rules" Australia is going great guns this year, currently averaging 1.55 million viewers per episode (five city metro). The cooking show is up 16 percent from its season one debut in 2010, which is unbelievable considering modern day's multi-screen TV scenario. MKR 2016's final may very well become the most watched show of 2016.
The second semi-final is set to kick off Monday, 7.30 p.m. on Channel Seven.
MEET IBT NEWS FROM BELOW CHANNELS