Kanye West's Twitter saga: Rapper slams Puma for signing up Kylie Jenner, claims Bill Cosby is innocent
West also apologises to Michael Jordan regarding another footwear war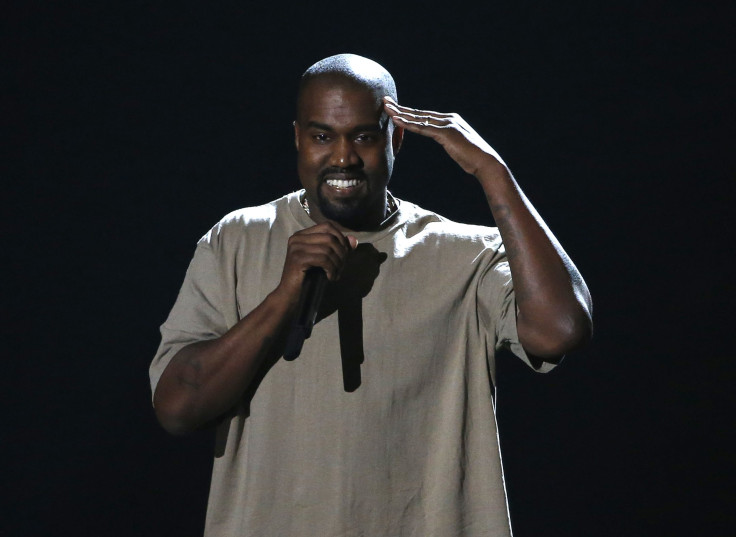 Love him or hate him, Kanye West never fails to gain attention from fans and media. His Twitter account has become a fail-safe source of the rapper's highly entertaining thoughts and opinions.
In his latest string of tweets, footwear and sportswear company Puma became the brunt of West's ire. He slammed the German firm after reports surfaced that it attempted to get Kylie Jenner, his sister-in-law, as a brand ambassador.
Like us on Facebook
West took to Twitter to express his rage, writing, "1000% there will never be a Kylie Puma anything. That's on my family! 1000% Kylie is on Yeezy team!!!,"
The rapper also tweeted, "Puma we gone give you your measly million dollars back!!! Never try to divide the family!!!"
He also posted a photo of Puma's logo with the text, "Kylie was here," side by side a cartoon image of Kim Kardashian in tears.
On Feb. 8, US Weekly reported that the Jenner, 18, had agreed to become Puma's newest brand ambassador. According to the site, the "Keeping Up With the Kardashians" star signed up for a seven-figure contract.
West, who has collaborated with Adidas for a footwear line, earlier announced that he would simultaneously launch his Yeezy Season 3 collection and an untitled album together on Feb. 11 at Madison Square Garden. In his Twitter account, he offered a sneak peek of what his collection would look like.
In yet another footwear battle, West sent his apologies to Michael Jordan in Twitter. Jordan has a footwear line with Nike, known as Jumpman. It would be remembered that West dropped a song titled "Facts" late last year, wherein the rapper clearly targeted Nike. The track's first lines specifically slammed the Jordan line. West is now clarifying the issue, saying he is not waging war with Jordan. He wrote, "I'm sorry Michael Jordan I love and respect you. My beef was with Mark Parker. I respect you so much!"
West also gave his thoughts about the ongoing case of embattled celebrity Bill Cosby. The rapper sided with Cosby, writing that the 78-year old comedian is innocent. Cosby is currently facing a slew of sexual assault charges from dozens of women. Last week, Cosby's appeal to drop the charges was rejected. West's tweet about Cosby was met with negative reactions in social media.
Comedienne Sarah Silverman tweeted, "Kanye!! You can't be for real. FIFTY WOMEN. With nothing to gain thanks to a statute of limitations ON RAPE. Oy." Meanwhile, "Scandal" star Josh Malina wrote, "KANYE WEST DELUDED !!!!!!!!!!"
Stay tuned for more updates on Kanye's West Twitter tirades.
MEET IBT NEWS FROM BELOW CHANNELS