'The Bold and the Beautiful' spoilers for April 25 - 29, 2016: Liam finally faces his captor, Quinn; Zende and Sasha's relationship is questioned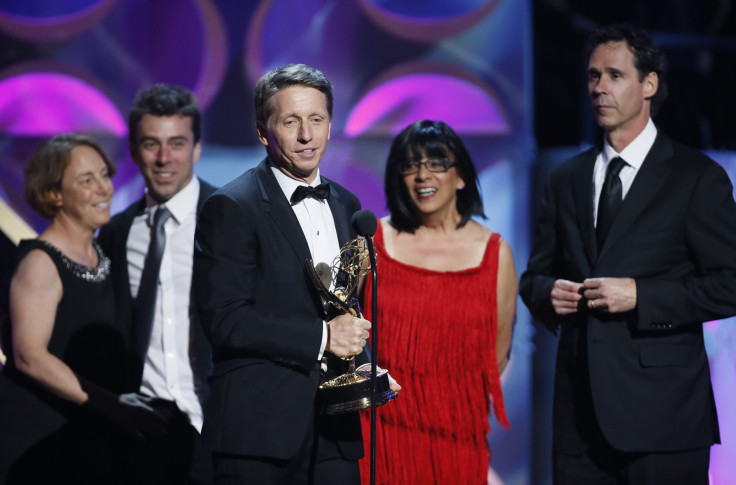 In the April 25 to 29, 2016 episodes of "The Bold and the Beautiful" ("B&B"), Liam (Scott Clifton) will finally come face to face with Quinn (Rena Sofer) for the first time since he was held captive.
Spoiler alert! This article contains "The Bold and the Beautiful" spoilers. Read on if you would like to know what happens next before the new episode airs.
On Monday, April 25, Ridge (Thorsten Kaye) and Caroline (Linsey Godfrey) will find that their biggest threat may have been contained after Dr. Wolin (Mark Damon Espinoza) was accidentally hit by a truck. That's Up reveals that Katie (Heather Tom) will try to fight her guilty feelings after Bill (Don Diamont) and Brooke (Katherine Kelly Lang) talk to her about her alcohol addiction. The two previously discovered her secret stash of drinks and decided to confront Kate before she hurts herself. Quinn will return to town to talk to Liam.
On Tuesday, Zende (Rome Flynn) and Sasha (Felisha Cooper) will be questioned about their relationship. In the meantime, Liam, who is unaware that Steffy (Jacqueline MacInnes Wood) is already married, will propose and ask her to be his wife. Bill will initiate a search party for Quinn.
FullTVShows states that on Wednesday's episode, Zende will talk to Sasha regarding her recent talk with Nicole (Reign Edwards). Steffy will share how Quinn deceived and took advantage of Liam. Quinn will make a surprising decision. Sasha will be furious after Julius (ObbaBabatunde) rebuffs her again.
On Thursday, Liam will return to Forrester Creations and will be welcomed by colleagues, family and friends. Katie will ask to talk with Brooke in private. Liam will finally come face to face with Quinn since his captivity. Steffy and Wyatt (Darin Brooks) will resort to their fathers to ask for advice.
On Friday's episode, Liam will vow to start his life anew from his brother. Katie will reveal to Ridge what transpired during her talk with Dr. Wolin. Nicole still hopes to have a future with Zende. Sasha will be angry when Julius rejects her affectionate acts.
Other spoilers also suggested that Thomas (Pierson Fode) will have a new discover that will shock him. Sasha will also threaten to expose her father if he still does not show support to her new relationship.
"The Bold and the Beautiful" airs on weekdays on CBS in the US and on Channel Ten in Australia.
MEET IBT NEWS FROM BELOW CHANNELS