Black Eyed Peas reunite for 'Where Is the Love?' remake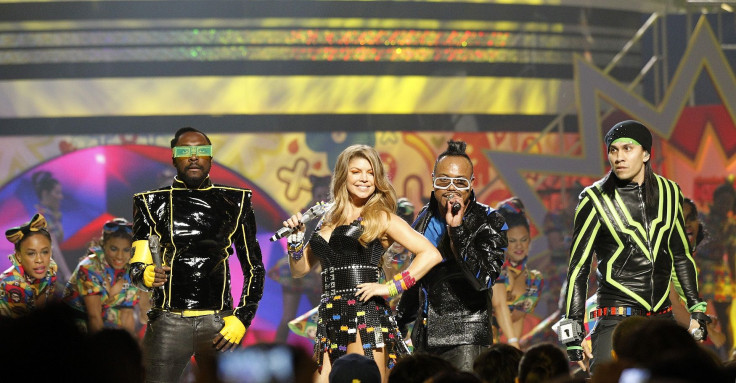 After a five-year hiatus, the Black Eyed Peas are reuniting for a new version of their hit record "Where Is the Love?" aimed at ending gun violence, and will feature a star-studded lineup.
The song, which was inspired by the 2001 terrorist attacks in New York, was originally released in June 2003 and peaked at No. 8 on the US Billboard Hot 100.
The hip-hop group, consisting of Will.I.Am, Apl.De.Ap, Taboo and Fergie, will be joined by Justin Timberlake, who was also part of the original song, and other A-listers including Usher, Jessie J, Nicole Scherzinger, Mary J. Blige, Jamie Foxx, DJ Khaled, A$AP Rocky, The Game, Tori Kelly, Andra Day, Diddy, Ty Dolla $ign and Jaden Smith.
In addition to the star-studded lineup, Kris and Kendall Jenner will also be featured in the music video of the hit record's remake.
In a promotional teaser released by ATTN for the upcoming release, Will.I.Am explains, "My grandma said a prayer and said that we shouldn't stay home and be afraid when you're being called on to do as much healing as you can with the gift that was given to us."
Following events such as the attacks in Paris, Turkey, Belgium and Orlando, Florida, as well as the police shootings of black people in the US, the BEP thought that if anything can help the world achieve healing, it could be a song as direct as "Where Is the Love?"
"Everyone was calling on us, like, we need that song again," Will.I.Am said.
The singer also spoke about millennials and their vital role in today's world. "The millennials are powerful, I don't think they realise just how powerful they are," he said. "I hope this song inspires the millennials to go all out, scream from the tallest mountain, care like your freedom depends on it, pay attention like that is at risk."
MEET IBT NEWS FROM BELOW CHANNELS