Apple iMac 2017 specs & features: VR-ready & Polaris incorporated device to make gamers go crazy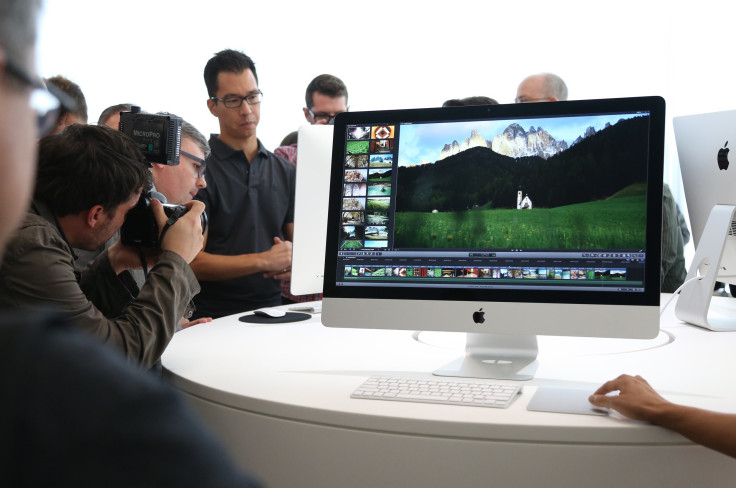 If reports are to be believed, the upcoming Apple iMac 2017 will include the Intel Kaby Lake chipset. However, it would be interesting to see whether the device from the Cupertino-based tech giant will be able to compete against Microsoft Surface.
Similar to what was said about the Apple MacBook Pro 2016, the Apple iMac 2017 is also said to be getting delayed because of the Kaby Lake processor. The MacBook Pro 2016 instead received the Skylake chipset. Fans are hoping the iMac 2017 to get the latest Kaby Lake chipset when it releases.
Apart from reported specs such as AMD Polaris 10/11 graphics chip and fingerprint scanner, the Apple iMac 2017 may surprise its fans with the inclusion of the OLED Touch Bar. Moreover, there have been reports of the iMac 2017 being VR-ready. VR is one of the main focus areas of top tech companies currently.
A full flash storage is also a possibility in the Apple iMac 2017 as the Apple MacBook Pros are also moving towards adopting this technology. If all the mentioned features are included in the device, it would be a dream machine for many. However, with the existence of Microsoft's Surface Studio, Apple will face tough competition, writes Mobile & Apps.
Apple is seriously considering making the flash storage the next storage standard from the iMac 2017. The fusion drives could very well be the default storage for the new iMacs. The Apple iMac 2017 could also be having the Thunderbolt 3 and USB Type-C ports for faster data transfer and battery charging.
Gamers are particularly upbeat about the iMac 2017 as the Polaris 10/11 chipsets will provide the best of gaming experience and improve the resolution significantly. These chips are better than most available chipsets in the market today providing incredible speeds and lower power consumption.
Macworld had earlier reported a listing on US retailer Best Buy's website that showed the upcoming Apple iMac 2017 with the Kaby Lake chipset. The listing was taken down quickly but it raised hopes of hundreds and thousands of fans who are hoping to see the chipset in this Apple device.
MEET IBT NEWS FROM BELOW CHANNELS