Apple iMac 2016, MacBook Pro 2016 & MacBook Air 2016 update: Apple says 'hello again' in Oct. 27 invite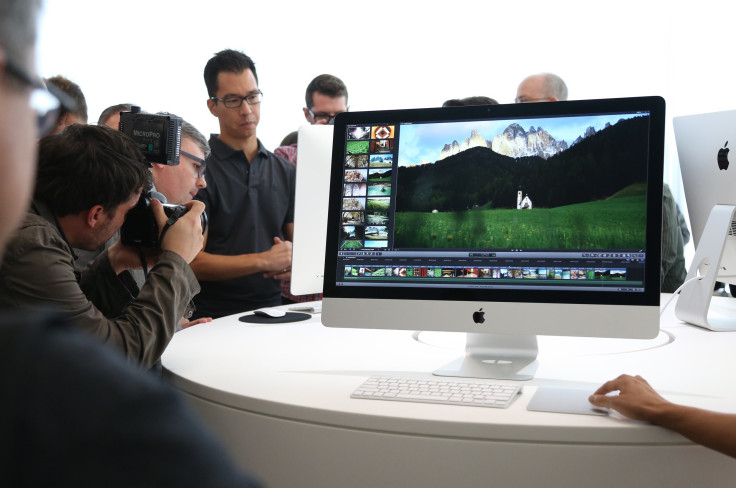 Apple is holding a press event on Oct. 27 and the new Macs may soon arrive. The Cupertino company has just confirmed the big announcement. The company is sending out media invites though the invites do not provide specific details on the event.
"Hello Again," the invite says and it is a reference to the unveiling of the original Apple Macintosh, writes TIME. Technology site Recode also revealed on Tuesday that Apple is planning to launch the new Macs during the event on Oct. 27.
Bloomberg also previously reported that a refreshed Apple iMac with new AMD graphics chips and Apple MacBook Air 2016 with USB Type-C ports are very much on the cards. A raging rumour surrounding the MacBook Pro 2016 is that the function key row would be replaced by an OLED touchscreen panel that will show up keys depending on the apps being run by the user.
The Wall Street Journal reported that Apple is making dramatic changes to the keyboard and it is bidding adieu to the QWERTY keyboard and setting for a keyboard that uses E-Ink technology. This keyboard won't debut till 2018 though Apple may discuss this in the upcoming event. Future MacBook products would be using this magic keyboard.
As per Forbes writer Ewan Spence, a new line-up of MacBook Pro devices, MacBook and MacBook Air line-ups could be made available to US and EU customers by Christmas 2016. The entire MacBook range has not received a major upgrade in the last few years apart from the Ultrathin MacBook released in 2015.
The MacBook Pro received a tiny specs bump in 2016. The device was launched in 2012 and hence fans are expecting massive changes. Apple is pushing for minimalism is design and improved connectivity options. This was made evident with the release of the iPhone 7.
The older USB ports and Magsafe power cord could be dropped from the upcoming MacBooks. For power and peripherals, the MacBooks will rely on Thunderbolt and USB-C ports.
MEET IBT NEWS FROM BELOW CHANNELS