'WWE 2K17' Soundtrack Care of Diddy, More Roster Reveals Arrive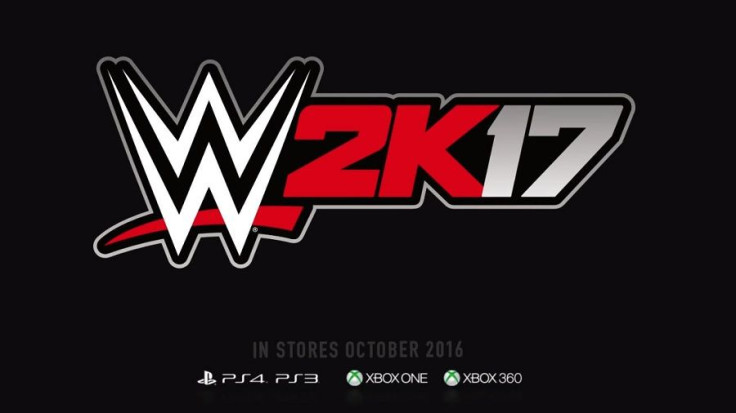 P. Diddy, also known as Sean "Puff Daddy" Combs will be in charge of the sounds for the upcoming "WWE 2K17." The rapper, producer and self-admitted WWE enthusiast will curate the soundtrack of the game, which widens his contributions to the franchise as a whole.
Billboard featured a rundown of Diddy's planned tracklist for the "WWE 2K17" soundtrack. The songs are from different genres including heavy metal, hip-hop and even electronic dance. It will set the stage for some intense smackdowns.
The "WWE 2K17" tracklist will include the following songs:
Action Bronson & Joey Bada$$ (feat. Rico Love) – "What About The Rest Of Us"
Anderson .Paak – "Come Down"
Andy Black – "We Don't Have To Dance"
Axwell Λ Ingrosso – "This Time"
Black Sabbath – "Paranoid"
Bring Me The Horizon – "Run"
FIDLAR – "Drone"
French Montana (feat. Kodak Black) – "Lockjaw"
iSHi (feat. French Montana, Wale, & Raekwon) – "We Run"
P. Diddy, Black Rob & Mark Curry – "Bad Boy For Life"
Travis Barker & Yelawolf – "Out of Control"
Twenty One Pilots – "Ride"
Yellow Claw (feat. Lil Eddie) – "We Made It"
"I love the intensity and the competition and I wanted fans to feel that energy in the soundtrack for 'WWE 2K17,'" Diddy said to Billboard. "I mixed some of my favourites with some of the best new acts in the game today to create something really special."
With the soundtrack already shaping up, the developer has also released some new screenshots confirming which fighters will be part of the "WWE 2K17" roster. IGN has released the exclusive list of names which included Alicia Fox, Andre the Giant, Baron Corbin, Big E, Billy Gun, Braun Strowman, and Randy Orton.
Some notable names in the mix include Finn Balor, Hideo Itami, Kalisto, Randy Orton, The Rock and Bret Hart.
"WWE 2K17" will be released on the PS4, Xbox One, PS3 and Xbox 360 on Oct. 11.
MEET IBT NEWS FROM BELOW CHANNELS