'Winds of Winter' author George R. R. Martin attends Balticon; Fans refrain from asking release date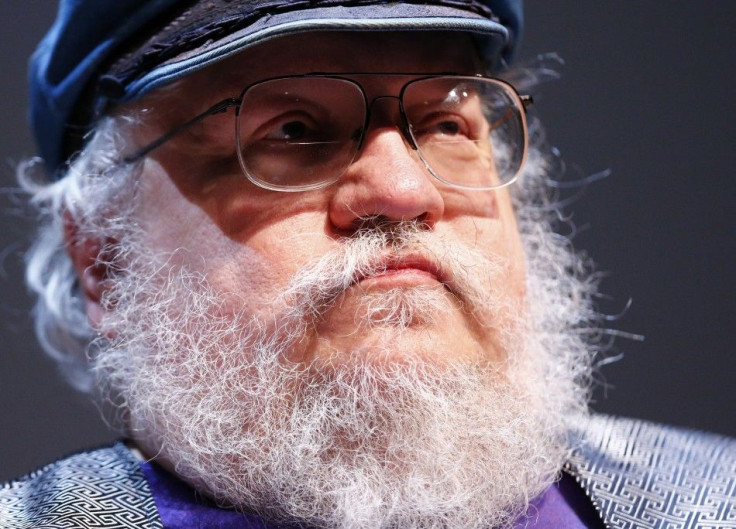 George R.R. Martin attended the Balticon event recently and talked about his work, but none of the fans asked him about the release date of his next book "Winds of Winter." The book was supposed to be out this year, but the author is yet to complete it.
Martin was the guest of honour at the annual convention celebrating science fiction and fantasy literature, art and community - Balticon 50, Baltiomore Sun reports. The event was held at the Renaissance Harborplace Hotel over the weekend.
Talking about "A Song of Ice and Fire," Martin said that when he first pitched the series way back in 1994 he had written 100 pages and it was supposed to be a trilogy. But, when he continued to write the story kept growing with no end in sight.
The author said that he first hit 800 pages of the first book in the series titled "Game of Thrones" and realised that he was nowhere close to the end. He then reached 1,400 pages and there was still no end in sight. The series then became a "four book trilogy" and then grew further to five, six and later to seven-book series.
Martin has already released five books in the series and "Winds of Winter" is the highly anticipated sixth book. The author said that the Vietnam War partly helped him shape some of the complex characters in his books.
"We have the capacity for great heroism. We have the capacity for great selfishness and cowardice, many horrible acts," Martin explained. The author added that people who do heroic acts one day may act like cowards on another day. He said that people who are considered heroic may commit atrocities and people who are known to commit atrocities can be capable of doing heroic acts later. "It's the human condition, and I wanted to reflect all that in my work," he said.
Martin is also working on unspecified projects for HBO, but he did not speak about it at the event. His main focus at the moment, however, is still the completion of "Winds of Winter."
MEET IBT NEWS FROM BELOW CHANNELS