'The Voice Australia' season 6 episode 7 recap: Boy George and Seal fight, Delta Goodrem wins maximum contestants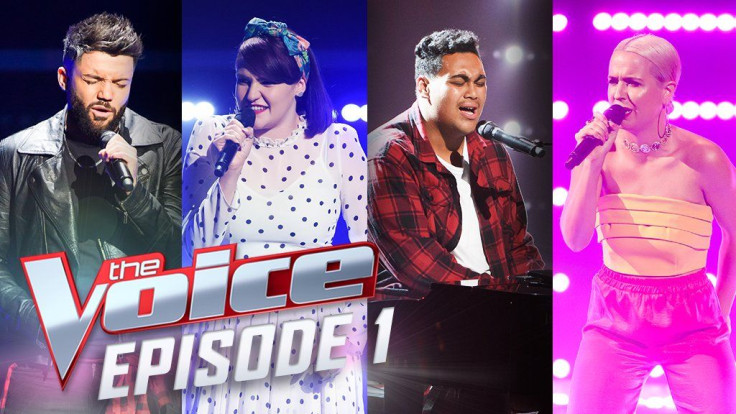 "The Voice Australia" season 6 episode 7 witnessed a new round of Blind Auditions courtesy of memorable contestants like Ruby Jo, Lyn Bowtell, Luis Ciavarella and Jesse Dutlow. Another highlight of the episode involves a bit of bad blood between coaches Seal and Boy George. In the end, coach Delta Goodrem achieved the maximum number of singers (ten) on her team, while Kelly Rowland had the least (six).
The episode kicked off with a performance by 15-year-old Ruby Jo, whose dad is professional boxer Demolition Dave. She impressed George and Seal by singing Alessia Cara's song "Scars to Your Beautiful." Ruby decided to go with Seal. Next on the show was Lyn Bowtell, who had already won six Golden Guitar Awards. She sang Sting's "Fields of Gold," and all four judges turned to her. Afterwards, Bowtell revealed that the song held a special meaning for her.
"Sometimes when I sing that song, he stands right there in front of me," she said, talking about her dad who had passed away. Seal tried his best to win her, but in the end, it was George who she wanted to be with. Following her was Lewis Ciavarella from Melbourne, who sang Michael Jackson's "Billie Jean" in his own way. "I don't want to change anything about you because I feel like you've got a lot of flavour in there," Rowland told him before officially becoming his coach.
Seventeen-year-old Taylor Pfeiffer was the next contestant on "The Voice Australia" 2017. She was inspired by Skippy the Bush Kangaroo to learn the banjo at age of seven. She belted out "He Taught Me to Yodel" but failed to turn any chair despite impressing the judges. Following her was Jesse Dutlow, who sang Guy Sebastian's Eurovision song "Tonight Again," turning George's chair once and for all.
Rianna Corcoran came next and performed "Mad World." The singer, however, did not impress the judges. What followed was an argument between Seal and Boy George. This was because of Rennie Adams, the last contestant in the episode. Both Seal and George fought hard to get her after she sang Elton John's "Tiny Dancer."
"Remember, winning is just losing with a temporary smile — you can't win everything babe," George told Adams. "There's a lot of ego up here and that's just Seal," he added as a last punch. Stay tuned for more updates and the next episode recap.
MEET IBT NEWS FROM BELOW CHANNELS