Viral meme star speaks out on mum's 'ridiculous' #HimToo tweet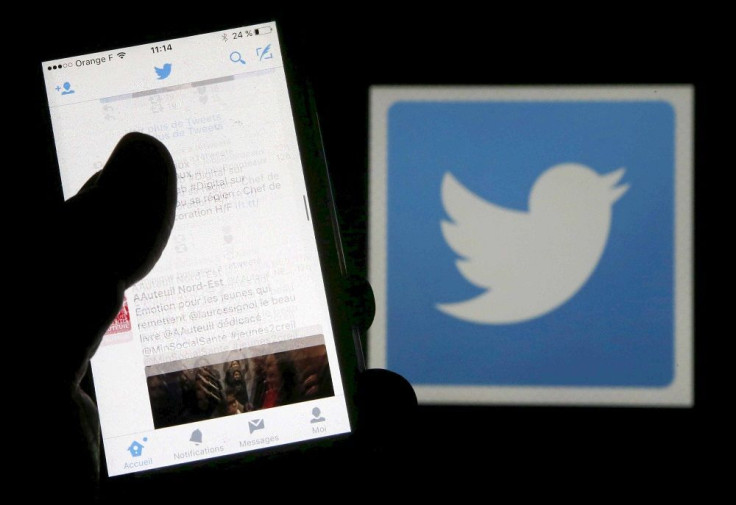 The unwitting star of the new viral #HimToo social media hashtag has laughed off his newfound fame. Pieter Hanson suddenly found himself become a new meme star after his mother posted a photo of him to call out the Me Too movement.
In her now-deleted Twitter account, @MarlaReynoldsC3 posted a photo of her son in navy uniform and a distinct pose, saying he wouldn't go out on solo dates because of the alleged widespread "false sexual accusations by radical feminists with an axe to grind." She added the hashtag #HimToo, a mockery of the #MeToo movement.
"This is MY son. He graduated #1 in boot camp. He was awarded the USO award. He was #1 in A school. He is a gentleman who respects women. He won't go on solo dates due to the current climate of false sexual accusations by radical feminists with an axe to grind. I VOTE. #HimToo," she wrote.
Her tweet spurred a barrage of #HimToo copycat tweets ridiculing the original.
'Ridiculous tweet' by mum
As it turned out, the son in question, didn't agree with her. Even her other son thought it was a "ridiculous" tweet.
According to Jon Hanson, his brother did not have a Twitter account and was currently creating one to reply to the memes. He said Pieter was a little upset at first at becoming a viral sensation but soon found the funny side of it.
As for their mum, Jon, replying to questions on his Twitter post, said his mum was just "crazy" and loved attention. Pieter also apparently was not afraid to date. Their mother just "made it up."
Pieter also took to Twitter to address the questions. He recreated his original pose and said he himself would never support #HimToo. His Twitter handle has been aptly named @Thatwasmymom.
"That was my Mom. Sometimes the people we love do things that hurt us without realising it. Let's turn this around. I respect and #BelieveWomen. I never have and never will support #HimToo. I'm a proud Navy vet, Cat Dad and Ally. Also, Twitter, your meme game is on point," he wrote.
Pieter also said that also he was upset, he still loved his mum.
Twitter, in turn, praised Pieter and Jon for their accepting beliefs. They said the brothers managed to reject their mum's statement without disrespecting her.
MEET IBT NEWS FROM BELOW CHANNELS