Vin Diesel-Dwayne Johnson antipathy shocks in 'The Fate of The Furious' trailer; Charlize Theron tears apart the 'family' [Video]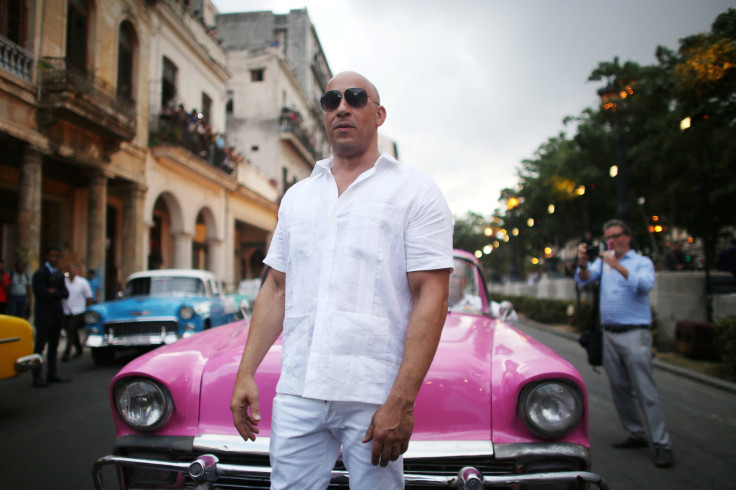 The eighth film in the "Fast & Furious" franchise, "The Fate of The Furious," is coming to theatres on April 14, 2017. The new trailer released is shocking to say the least as Vin Diesel and The Rock (Dwayne Johnson) face off in the high-octane explosive gasoline guzzling mean machine saga. It seems that the movie has a tank full of surprises as Charlize Theron makes an enviable entry.
The Vin Diesel-Dwayne Johnson feud on-screen was perhaps too much to handle. That's why it probably exploded into a behind-the-scenes antipathy between the two insanely popular characters. Theron makes her debut in the franchise with a wicked mind that fuels the clash between Diesel on one side and the "family" on the other. She has seduced Dom (Diesel) and unleashed hell as part of her "high tech terrorism" in "The Fate of The Furious."
"You know what I like about you, Dom? You're a genuine outlaw. But your family is about to go up against the one thing they can't handle: you. Did you ever think you would betray your family the way you did today?" Theron says in the trailer.
Watch the "The Fate of The Furious" trailer here.
Source: YouTube/Fast & Furious
The "Fast & Furious" franchise has already made US$3.8 billion (AU$5.1 billion) to date. The latest instalment, "The Fate of The Furious," has been directed by F. Gary Gray and was filmed in Iceland, Cuba and New York City. Ludacris, Jason Statham, Tyrese Gibson and Michelle Rodriguez are reprising their roles in the new film. Kristofer Hivju and Helen Mirren are also part of the team.
MEET IBT NEWS FROM BELOW CHANNELS