Ruby Rose trains for Vin Diesel starrer 'xXx,' Deepika Padukone and Nina Dobrev excited to shoot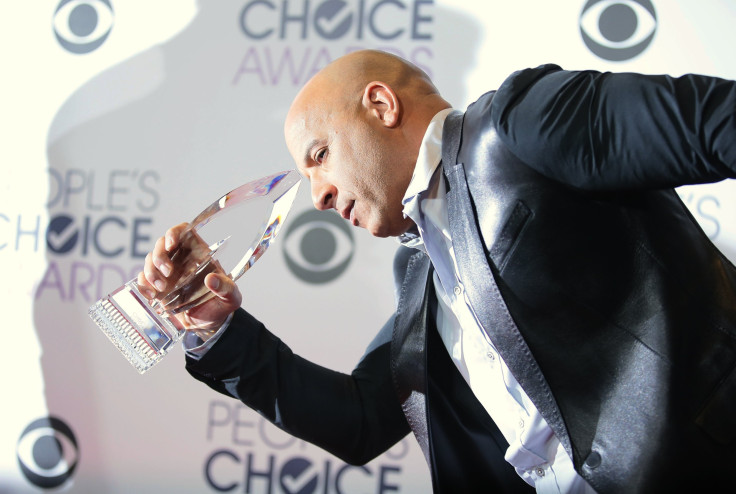 While Vin Diesel took to his social media channels to tease his fans about his upcoming movie "xXx: The Return of Xander Cage," Ruby Rose too showed off her killer abs and gym trained body on Instagram. Rose is training hard for her upcoming movie with Diesel that also stars "The Vampire Diaries" actress Nina Dobrev, Samuel L. Jackson and Indian actress Deepika Padukone.
In one Facebook post, Diesel says he can't wait to film a long board sequence that the movie director showed him. While in another post, he says he is "slowly returning to Xander." Diesel posted a photo on Instagram carrying the board and captioning it "Xander zone."
In "xXx: The Return of Xander Cage," Diesel will have a team of three superhot sidekicks. It has been revealed that Cage, just like "The Fast and the Furious" franchise, will no longer be alone. He will be joined by Bollywood bombshell Padukone, who is apparently playing a huntress and Cage's ex-lover, Dobrev, playing a witty techie and "Orange is the New Black" star Ruby Rose, the sniper. Other co-stars include Jackson as NSA agent Augustus Gibbons, Conor McGregor, UFC Featherweight Champion, Jet Li and Tony Jaa.
According to ComingSoon.net, the movie script's most recent draft has already been provided by F. Scott Frazier. "xXx: The Return of Xander Cage" is being directed by D.J. Caruso. Joe Roth and Diesel are producing with Samantha Vincent (Diesel's sister) and Jeff Kirschenbaum. Filming is set to start later this month in Philippines and Toronto.
Rose, who recently split with long time girlfriend and fiancée Phoebe Dahl and was seen with Halsey, is surely taking her role in the movie very seriously. Rose has stripped down to her tees, got her sweat on and exposed her ripped abs.
"Grinding for #Johnwick and #XXX (Xander Cage not porn lol)," Rose captioned a photo that she posted on her Instagram account. The DJ, model and Australian actress looked extremely focused and intense on her workout.
Rose finished out her workout with intense rope slams. She posted a video with the caption, "Done !! So done!"
Dobrev devastated her fans when she announced she would be leaving "The Vampire Diaries" to focus on her movie career. However, she has done a great job by landing a role with Diesel and Jackson. She is extremely excited to work with the Hollywood stars.
What is Deepika Padukone saying about her role in "xXx: The Return of Xander Cage"? Well, currently she is happy sharing nothing except a photo of her hugging Vin Diesel.
Earlier D.J. Caruso had revealed that Padukone will start shooting in Feburary. Now, Caruso says via Twitter that Padukone has started her physical training.
"xXx: The Return of Xander Cage" is set to release in 2017.
MEET IBT NEWS FROM BELOW CHANNELS