Razer Blade Stealth Ultrabook laptop Australian launch: Specs, features and price revealed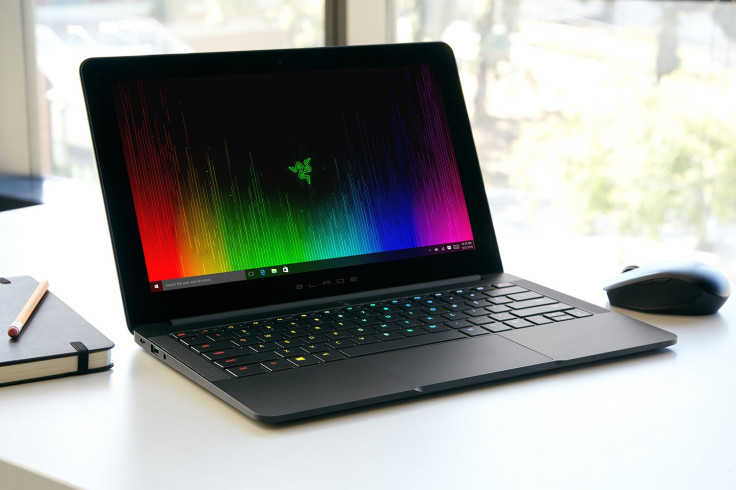 Razer laptops just keep getting better. The American electronics company makes it a point that its new releases blow their predecessors and competitors out of the water. The new Razer Blade Stealth Ultrabook laptop is no different, and now Australians get to try it out for themselves as it is now made available in The Land Down Under.
Razer calls its new Blade Stealth "the Ultimate Ultrabook." The laptop weighs 1.29 kilograms and it's extremely thin, measuring at only half an inch. The particularly thin CNC aluminium chassis encloses the newest 7th generation Intel Core i7 processor, Intel HD 620 graphics card and up to 16 GB of RAM.
The new 12.5-inch Blade Stealth is available in two IGZO touchscreen variants: the 4K model and the QHD model. The 4K model has a 3840 x 2160 resolution while the QHD model features a smaller 2560 x 1440. The Razer Blade Stealth 4K is available in 512 GB and 1 TB SSD storage options. The Razer Blade Stealth QHD has three SSD storage selections: 128 GB, 256 GB and 512 GB.
The Blade Stealth Ultrabook runs on Microsoft's 64-bit Windows 10. It's furnished with two SuperSpeed USB 3.0 ports, one Thunderbolt 3 USB-C port, a 2 MP webcam and an anti-ghosting keyboard with Razer's own Chroma backlighting. It comes with a compact 45W USB-C power adapter and a built-in 53.6Wh rechargeable lithium-ion polymer battery, which could last up to 9 hours on a single charge. The new Blade Stealth Ultrabook boosts over 15 percent higher battery capacity than its predecessor.
According to Razer, the Blade Stealth 4K features 100 percent Adobe RGB color space coverage. Images retain clarity with wide viewing angles of up to 170 degrees. Even though the company is known for making premium gaming laptops, the Blade Stealth is meant to target regular PC users. Razer's new Ultrabook can give Apple's new MacBook a run for its money with its power and affordability.
The Blade Stealth can still accommodate some gaming load. This is Razer after all. According to New York Daily News, the new Ultrabook handles "Civilization VI" and "Hearthstone" effortlessly. It also takes on older titles like "Borderlands 2" and "Skyrim" with ease.
The 2016 Razer Blade Stealth is available in five total variants. Here is the complete Australian price list:
Razer Blade Stealth QHD (128 GB) - $1,499.95
Razer Blade Stealth QHD (256 GB) - $1,849.95
Razer Blade Stealth QHD (512 GB) - $2,099.95
Razer Blade Stealth 4K (512 GB) - $2,399.95
Razer Blade Stealth 4K (1 TB) - $2,999.95
Razer is breaking out of its gaming shell with the new Blade Stealth Ultrabook. The company has always been consistent in delivering excellent quality products to the gaming community. Now that it takes its act mainstream, it intends to do the same.
MEET IBT NEWS FROM BELOW CHANNELS