'Pokemon GO' battle mechanics, Gym progression, microtransactions and customisations detailed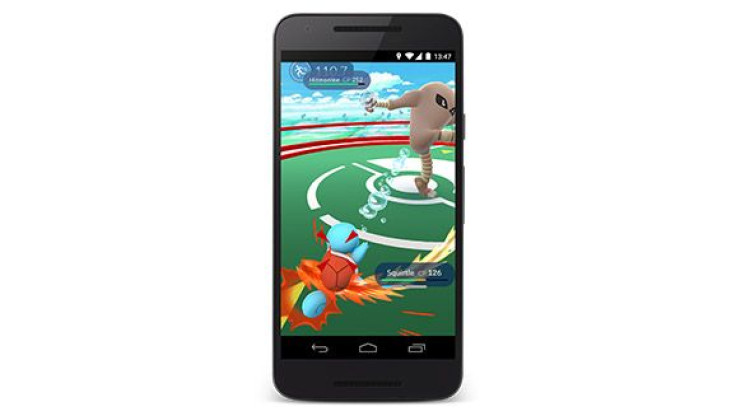 Fans have been looking forward to "Pokemon GO" with only speculations as to how its gameplay and overall mechanics will play out. Now, new details have surfaced as to how players can catch their favourite Pokemon in the real world.
The Pokemon Company has updated the "Pokemon GO" page with more details on how fans can customise their trainers, expand their Pokedex and join teams to do battles.
As in other games, "Pokemon GO" allows its players to customise the trainers that they will play as. From clothes to accessories, the trainer's look will be reflected in the game and in the profile page. It will also be the look that other players can see when they visit the trainer's Gym.
Progression in "Pokemon GO" requires moving the trainer up to higher levels. This will unlock the ability to catch more Pokemon so that the player will be one step closer to completing his or her Pokedex. The goal to progressing is encountering Pokemon and exploring the game.
"Pokemon GO" players can also aim to expand their Pokedex by catching the same species of a Pokemon to evolve one of them. PokeStops are also situated in some areas, and that's where players may find Pokemon Eggs.
Travel bugs may benefit from their hobby. There are some wild Pokemon situated around one's location or somewhere around the world. Some Pokemon can even be found near the areas that are of their type, such as Water-Types being in oceans or lakes.
Finally, "Pokemon GO" players will have to be part of one of the three teams in the game. That's when they will be able to assign Pokemon to empty Gym locations or one where a team member has taken up territory. The goal here is to allow for teamwork among teammates, as one can only place one Pokemon per Gym.
Challenges come in several forms. Players can challenge other Gym Trainers who have already claimed a specific Gym. Winning reduces the Prestige, and once it is reduced to zero, the other team will lose control of the Gym. It can then be claimed by one's own team by assigning a Pokemon to it. Challenges will be show to the players and allow unlocking of achievement medals that can be added to the player profile.
Like most other mobile titles, "Pokemon GO" is free-to-play via the App Store and Google Play. However, it will have microtransactions in-app. Players will have to use real money to get PokeCoins.
Dual Shockers has collated some of the screenshots for "Pokemon GO." In one of them, the shop section can be seen. A set of 20 Poke Ball costs 100 PokeCoins, while 100 of these will set players back 460 PokeCoins. There are also Lucky Eggs sold in different amounts and count, as well as an Egg Incubator.
The developer mentioned that PokeCoins may also be exchanged for power-ups and other enhancements. There's no way to tell yet as to the extent of how much power-ups can be bought with PokeCoins, and how this will influence a possible pay-to-win scenario.
MEET IBT NEWS FROM BELOW CHANNELS