'Outlander' Season 3: New cast members join; This video will make your day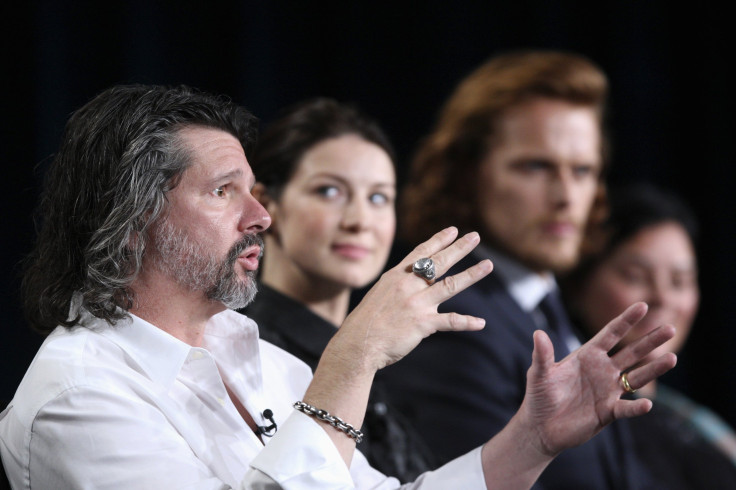 New cast members for "Outlander" Season 3 have been announced online. Both Sam Heughan and Caitriona Balfe welcomed the new additions to their team. Meanwhile a video of a young boy interviewing celebrities at the BAFTA Awards is making the rounds on the internet.
A video posted on the YouTube channel of Tom in Edinburgh shows a young boy having a quick chat with celebrities as they walk in just before the start of the award ceremony. The one common question for the actors is what they like in Edinburgh. James McAvoy, J.B Gill, Iain Stirling and Peter Capaldi are featured in the video.
Caitriona Balfe (Claire) was asked what she wanted to be when she was 7. Balfe said that she always wanted to be an actress. When she asked Tom the same question, he said that he wants to be a helicopter pilot. Balfe's favourite thing in Edinburgh is the hill Arthur's Seat.
"Outlander" star Heughan (Jamie) likes the castle in Edinburgh. The actor asked Tom if he had seen the Mons Meg canon at the castle, this apparently is his favourite thing there.
Meanwhile, two new actresses have joined the team for Season 3. The official Facebook page of the TV series announced the casting of Hannah James as Geneva and Tanya Reynolds as Isobel. James has worked in the TV series "Mercy Street" and Reynolds will be seen in "Fanny Lye Deliver'd" in 2017.
According to the character description of Geneva for "Outlander" Season 3 she is described as beautiful, headstrong, spoiled and demanding, Variety reports. She has led a sheltered life, which has made her used to getting what she wants, but this also makes her vulnerable. Isobel on the other hand is the younger sister who is described as ordinary. But, she is compassionate and likable.
Credit: Facebook/ Outlander
MEET IBT NEWS FROM BELOW CHANNELS