'Outlander' Season 3: Caitriona Balfe has already filmed with César Domboy, 'Heartbreaker' to see Romann go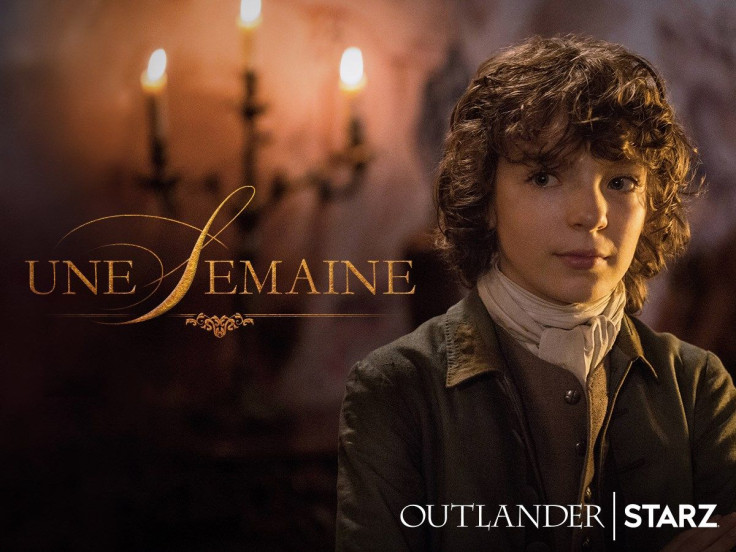 Caitriona Balfe has filmed scenes with new cast member César Domboy for "Outlander" Season 3, the actress revealed in a recent interview. As new actors join the show, others will have to leave. Balfe said that it is a "heartbreaker" to have to see Romann Berrux leave.
In an interview with Entertainment Weekly, Balfe (Claire) said that she has already filmed scenes with Domboy, who plays the role of an adult Fergus. The first five episodes have been filmed, and they have also filmed the eighth episode. The cast and crew are currently working on episode 6 and 7.
The producers are not filming in order at the moment, because of the scheduling problems of the some of the actors involved in other projects. But, it may be safe to say that the adult Fergus will be seen together with the main characters from the eighth episode.
Balfe said that she has worked with Domboy a little for "Outlander" Season 3, and said that he is "great." She, however, said that it is a "heartbreaker" to see Berrux (Young Fergus) finish his role.
Fergus is the young boy Jamie (Sam Heughan) and Claire met in France in the previous season and took him into their house. The character will now be seen as an adult in the flash forward scenes on the next season.
Balfe joked that Berrux tried to grow as much as possible during the summer break, but it's not enough to land the role of the adult Fergus. Even after all these years the character has remained loyal and is by Jamie's side.
Balfe hasn't been told when "Outlander" Season 3 will premiere. The show is expected to return some time in 2017. Apart from the scenes in Scotland, the viewers will be taken to Boston in flashback scenes, and later to Jamaica.
MEET IBT NEWS FROM BELOW CHANNELS