'Once Upon a Time' Season 5 spoilers: Emma Swan vs. Captain Hook, Storybrooke heroes in danger in episode 11 winter finale [WATCH]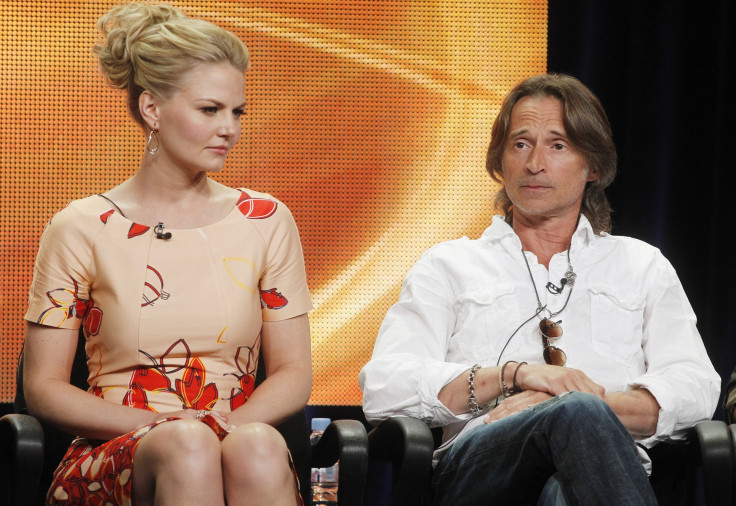 There will be an epic battle between good and evil in "Once Upon a Time" Season 5, episode 11 titled "Swan Song." Emma Swan (Jennifer Morrison) will be forced to face Dark Captain Hook (Colin O'Donoghue) in the winter finale episode of ABC's fantasy drama series because all of the Dark Ones will be wreaking havoc in Storybrooke.
Spoiler Alert: This feature contains major "Once Upon a Time" Season 5 spoilers.
In the tenth episode of "Once Upon a Time" Season 5, Dark Captain Hook succeeded in summoning Nimue (Caroline Ford) and the rest of the Dark Ones from the Underworld. Nimue told Captain Hook that the Dark Ones should get to work and do what they do best which is snuffing out of the light.
The promo video of "Once Upon a Time" Season 5, episode 11 titled "Swan Song" teased that the Dark Ones will be targeting the Storybrooke heroes. Rumplestiltskin/Mr. Gold (Robert Carlyle) declares that the upcoming battle is something that they cannot win.
Emma Swan also swears in the promo video that she will do anything to protect her family after Dark Captain Hook stated that he will watch everyone that Emma loves die. Captain Hook was obviously upset when he found out that Emma turned him into the thing that he hates the most.
In an interview with Entertainment Weekly (EW), "Once Upon a Time" cast member Colin O'Donoghue shared that Emma knows how much Captain Hooks hates the Dark One. "He desperately tried to keep Emma from becoming the Dark One, because it's something that he hates," O'Donoghue explained.
However, O'Donoghue teased that Captain Hook was left with no choice but embrace the Darkness. "You sort of see him struggle a little bit, but when he decides that that's who he is now, then he's in it," O'Donoghue further added.
Even though Captain Hook wants to get back at Emma for turning him into a Dark One, O'Donoghue thinks that Captain Hook still has the ability to love Emma. "Deep down — he's seen it with Rumple and Belle," O'Donoghue shared.
"Once Upon a Time" Season 5 airs on Sunday nights at 8/7c on ABC. The winter finale episode titled "Swan Song," which will feature ultimate battle between heroes and villains, is scheduled to air on Dec. 6.
Watch the "Once Upon a Time 5x11 Promo 'Swan Song' (HD) Winter Finale" video:
Source: YouTube/Television Promos
Contact the writer at feedback@ibtimes.com.au, or let us know what you think below.
MEET IBT NEWS FROM BELOW CHANNELS