Oliver Isaacs, tech genius, investor and influencer, offers his thoughts on how to be a successful tech startup founder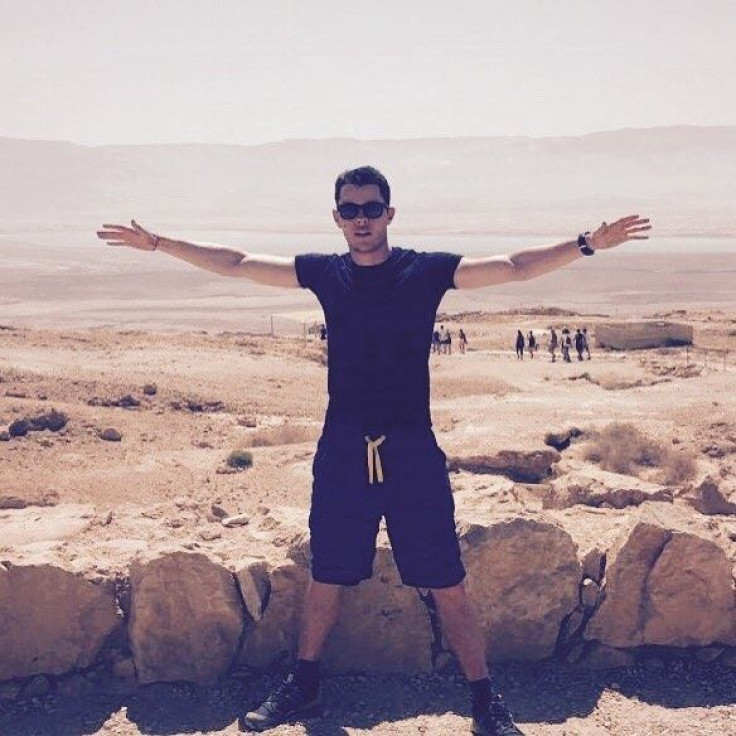 Following his recent talk about "How to be a successful tech startup founder," Oliver Isaacs sat down with International Business Times Australia to share his insight on the subject. Isaacs, a serial entrepreneur, investor and viral content guru, has a diverse and impressive background, having founded a number of successful online tech companies.
As an advisor at the prestigious Techstars, some of his most recent achievements include founding the viral opinion-based network Amirite.com while completing his degree at the world-leading London School of Economics. Isaacs is one of the early people who figured out that the future of finance would be investing in Bitcoin. Isaacs was able to leverage traffic from his large network of pages on Facebook and Instagram, reaching 15 million impressions per month. The site set an impressive precedent, achieving 1 billion unique visitors and was said to be the motivation behind other sites like Quora.
Not stopping there, Isaacs then founded his seven-figure revenue commerce business, where he spotted an opportunity to focus on a technique called retail arbitrage and dropshipping. His company works in partnership with Amazon FBA, which has enabled him to triple revenues within six months. They have supplied Amazon with over 100,000 products so far.
The entrepreneur has always hustled. As a child, he cut the flowers in his local park and sold them to neighbours. He also ran a neighbourhood cookie store.
During his meeting with IBTimes, it was apparent that Isaacs's unwavering determination enables him to spot opportunities and solutions in circumstances. He told IBTimes that a lot of his analytical skills come from his days playing chess for hours at a time, even representing England at chess as a junior.
He is now recognised as one of the fastest growing tech influences around, with his following on Instagram, Twitter and Snapchat reaching a significant few hundred thousand combined. By posting daily on his Instagram and Snapchat stories, using the correct hashtags and geo-location tags, Isaacs has been able to grow his following rapidly. He has been featured giving startup business advice and motivational thoughts in his Instagram and Snapchat Stories of leading entrepreneurs and investors such as Tony Robbins, Mark Cuban and Tim Ferriss. In addition, Isaacs' close working relationship with social media influencer Julius Dein has enabled Dein to grow rapidly within the last year, reaching 10 million followers within 12 months.
IBTimes has asked Isaacs what traits a successful startup founder like himself should possess. He concisely lays out his excellent list of 10 below:
1) Focus obsessively on the company's vision
Isaacs emphasises that it is important to remember that the founder is the keeper of the company's overall vision, i.e. the bigger long-term picture and it is important not to get distracted along the way.
2) Take intelligent risks
The best entrepreneurs are considered risk-takers. Isaacs emphasises that it's true that people have to be a risk-taker, but they have to take intelligent risks and manage them well.
3) Find people better than you
Isaacs firmly believes that a startup founder should be able to spot and hire talented people. The aim of the game is to find people who are better in certain fields, whether it's finance, the sales side or the technical side. He also believes in the saying, "Your team is only as strong as your weakest link," and there should be no hierarchy in the team.
4) Have solid relationships with your investors
Isaacs astutely states that in reality, you are competing for an investor's time. Most investors will have a portfolio of companies they manage. It's important to take an investor's feedback seriously and ask for advice as much as possible while ensuring you get along with all parties, even if there is a difference in opinion on certain issues.
5) Be both flexible and persistent
He said that it's important to have strong vision (persistence), but you also must pay attention to the data and pivot when needed (flexibility). It's crucial to ask yourself: Why do you think it is potentially a good idea? Is your confidence in your investment thesis increasing or decreasing?
6) An ability to learn as you progress
While Isaacs has a degree from London School of Economics, he mentioned a lot of startup founders have no business background or have not been to university. He thinks this can actually be advantageous and can give the founder an insight that is objective and not uniform in addition to an innate hunger. The ability to think outside the box is also key.
7) An ability to know your weaknesses
It's important to ask for help and not shy away. Isaacs noted that it's impossible to know everything in the tech game, and if you're lacking something in your team, such as specific technical expertise, it's important to recognise any possible weaknesses and grow a well-rounded team.
8) Have an uncanny ability to say no
Isaacs described himself as a "professional emailer." He receives a few hundred emails from potential investors, partners, different businesses and influencers daily. He said that while it's great to have so much interest from different people, it's impossible to say yes to everyone, so it's important to prioritise. By having an uncanny ability to say no, you can keep your business on track and focused.
9) It's important to have some technical know-how and understanding
The entrepreneur said that good startup founders shouldn't be afraid to get stuck into the code base and learn relevant coding language or server terminologies. Having an understanding of the technical requirements can make things easier, especially when adding new features, needing software updates, or understanding the server requirements.
10) Don't take life too seriously
Isaacs believes that startup founders and in fact everyone who cares less about what other people think about them tend to have a better life. It's just liberating, he said with a cheeky grin on his face. There are so many people that have opinions. As long as the people that actually know me have the right opinions versus the people who have never met me, then I'll be happy. Don't take life too seriously – it's short enough and it's important to be satisfied with what you have rather than focus on what you don't have. It took him years to realise this, he said.
MEET IBT NEWS FROM BELOW CHANNELS