The new 'gig' economy: Three things unions can learn from Uber drivers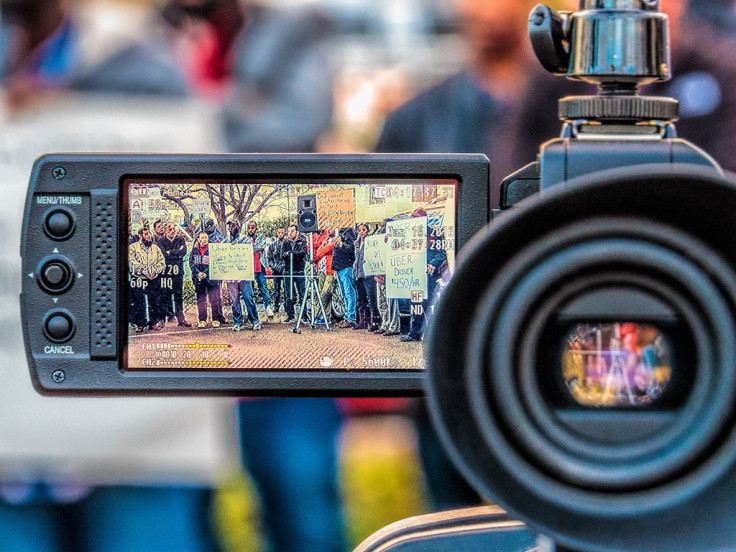 Unions are in a self-described crisis. The well-known tale of union decline in Australia continues with the latest figures revealing less than 15% of workers are members of unions, with that dropping to 11% in the private sector.
But that's not to say workers are not interested in protecting their rights, with even those "gigging" in the new economy showing signs they are prepared to organise themselves to do so. Non-union workers in the "new economy" are campaigning for better working conditions despite not being formally represented, as recent protests demonstrate. So why are unions missing the boat and what can they learn from these emerging informal labour movements?
In his address to a union leadership summit last month, Australian Council of Trade Unions (ACTU) Secretary Dave Oliver acknowledged that unions have struggled to organise workers in the "new economy". Online forums were identified by Oliver as a possible union growth strategy.
But unions struggle to convert online activism into paying members. One barrier is skepticism within the movement itself about cyber-activism or "clicktivism", seen as being an ineffective substitute for "feet in the street". The sceptics want to see that it can work and it's hard to point to a clear success story.
Yet it is being done successfully, by amateur activists. Workers in non-union companies are already using the internet to self-organise. Even more significantly this online worker organisation has taken place in exactly the context that unions are finding so challenging – among a geographically dispersed workforce with no direct employment relationship and indeed no recognised "employer".
Just in the last fortnight Uber has provided some particularly visible examples. Despite the legal status that Uber has now attained in NSW and the ACT and a smattering of jurisdictions across the globe, resistance to Uber's business model of "driver-partners" who are independent contractors, continues across the globe.
After seeing their commission rate lowered by the company, Uber drivers have spontaneously organised protests in multiple cities around the world. About 200 disgruntled Uber drivers noisily descended on San Francisco Town Hall and 50 drivers went on strike at New York's La Guardia airport, logging out of the Uber app and staging a noisy protest. Hundreds more demonstrated at the company's New York offices. These protests were not organised by established unions but by drivers themselves using online platforms and social media as a means to co-ordinate, publicise and amplify acts of protest against the company.
Working with unions
This is not to say that unions aren't trying or indeed that they are not supporting the activities of "new economy" workers to organise. The protest by 300 Uber drivers in London last December was coordinated by the GMB union, and over the past few years the Teamsters in the US have been trying to get traction in the "gig" economy through establishing the App Based Drivers Association. Uber drivers are not averse to the idea of joining an organisation to represent their rights. In one online poll 90% of Uber drivers indicated they would join a collective or organisation that advanced their rights. So clearly there is an unmet need unions could fill.
However, some major hurdles for unions remain. First, few unions have recent experience in effectively organising and representing contingent workers – those who are independent or quasi-independent contractors, casual or "gigging". Second, unions have generally inflexible membership structures that have been slow to adjust to the changing composition of the labour market. Third, as noted in a discussion paper released this week by Professionals Australia (the union representing Engineers, Scientists, Pharmacists and other professional workers), unions do not currently possess the skills required to harness the potential of technology, not just through the use of social media but also through better "database management, data analytics and web analytics".
So what do the actions of Uber drivers teach unions about addressing these issues?
1 Re-tool for a post-employment workplace.
Unions have built up an elaborate system to protect the interests of employees. Uber is just one of many companies that have side-stepped these protections by engaging workers in ways other than traditional employment. To represent these workers, unions need deeper expertise in other areas of law such as contract-of-supply, franchising and migration.
2 Tune into scale.
A factor that has worked in favour of Uber drivers is their vast number. There are 400,000 registered Uber drivers in the United States. Only a percentage will join an online forum and give it life; of that number only a percentage will join and/or promote a protest action. A small percentage of 400,000 is still a large number. Several Uber chat forums and Facebook groups have more than 15,000 members each.
3 Coexistence not competition.
Unions are not the presumptive option in this space. They will need to develop relationships and work with the online groups and advocates who are also working for the same goal.
Unions have preferred to conduct business face to face for a century and a half, so a radical change of approach will be required. They too are being "disrupted" in the new economy and, like old economy businesses, will have to adapt to survive.
Sarah Kaine, Associate professor in Human Resource Management and Industrial Relations, University of Technology Sydney and Michael Walker, PhD student researching employee voice, University of Technology Sydney
This article was originally published on The Conversation. Read the original article
Lead picture: Wayne S. Grazio
MEET IBT NEWS FROM BELOW CHANNELS