NBA 2K17 news: Lonzo Ball gets hype treatment from geeky Laker fan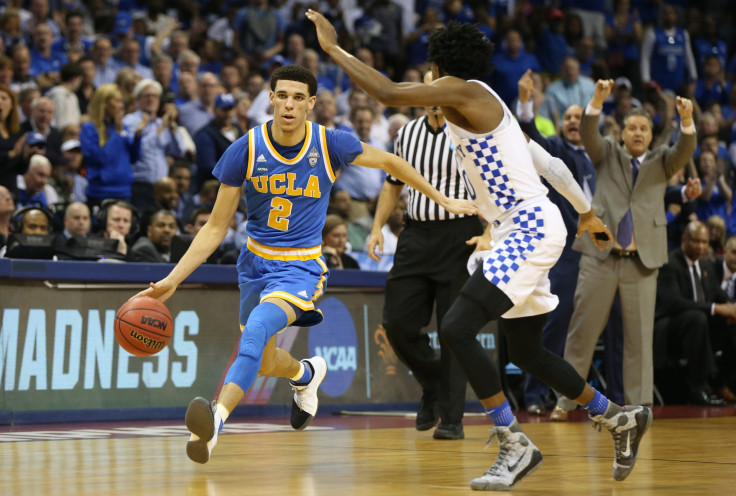 2K Sports titles are filled with customisation options, which could easily give gamers the ability to create players and special videos for them. Lonzo Ball receieved just that. NBA 2K video editor Shady00018 has given the former UCLA Bruin a touch of purple and gold, which LaVar Ball is bound to appreciate.
Imaging is something anyone can do, though it would be interesting how Shady00018 was able to inject Lonzo's unorthodox jump shot and moves. NBA 2K17 does come with a lot of options, so it may have originated from somewhere there.
Even more surprising was how Shady00018 was able to build Lonzo Ball and dominate the big NBA stars. These include Steph Curry of the Golden State Warriors and LeBron James of the Cleveland Cavaliers. Even yet-to-debut Philadelphia 76ers rookie Ben Simmons was in the mix.
Seeing Ball in NBA 2K17 this early could be a sign of good things to come. He is among the top rookies expected to work with the Los Angeles Lakers before the 2017 NBA Draft in June 22.
The Lakers own the second overall pick of the 2017 NBA Draft, the third year in a row they have had the privilege. Ball would have been a sure bet, though the Lakers are reportedly doing their homework on LaVar Ball.
Aware of the influence the elder ball has, the Lakers are making sure to cover all bases to make sure nothing goes astray in the event they decide to draft Lonzo. LaVar has been notorious so far for his appearances on shows and boasting about his son – a potential distraction Magic Johnson and coach Luke Walton would want to avoid.
As a player, Lonzo has proven what he can do, though he is far from perfect. His defensive play needs improvement, meaning he is likely to spend time on the bench before being given exposure. And as most know, the first person likely to take exception is LaVar Ball, who can easily take to the media and cause problems for the embattled franchise.
Aside from playing time, Ball's minutes will depend on the fate of other regulars like D'Angelo Russell and Jordan Clarkson, unless Walton opts to change things and move one of them to the shooting guard position. There is a lot to consider, so perhaps it may be best to see what happens at the NBA Draft next month.
MEET IBT NEWS FROM BELOW CHANNELS