'My Kitchen Rules' Australia 2016: Where peaches sing of summer and 'textbook perfect' cannoli is not a saviour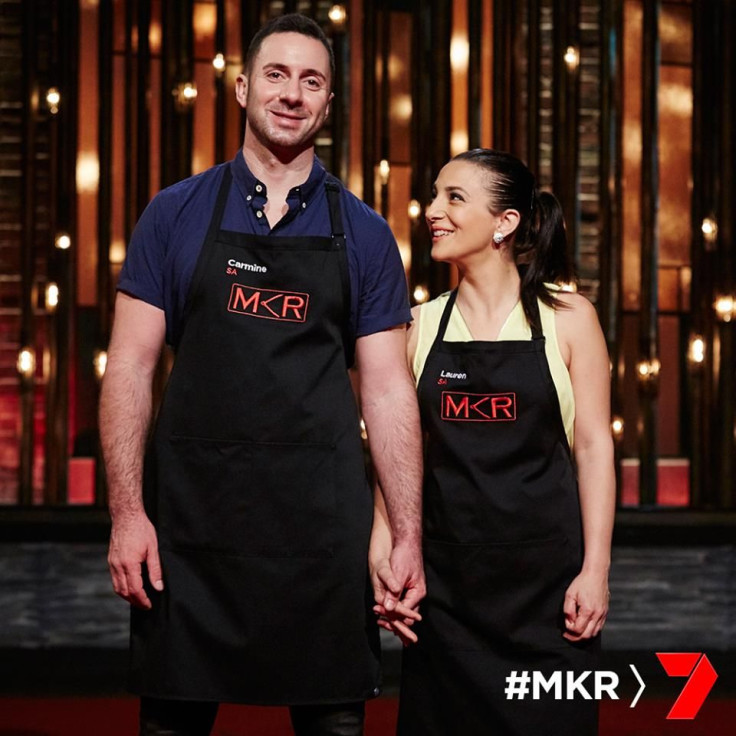 "My Kitchen Rules" Australia 2016 favourites Anna and Jordan have left the Kitchen Headquarters and MKR fans are in utter shock. The very steady mother-son frontrunners, who had consistently proven their worth and culinary skills in the competition, were left stunned by a verdict that took SA couple Carmine and Lauren to the finals.
The WA mother-son duo was left stranded, 10 points behind Carmine and Lauren's 46 out of 60, and was booted out of the competition. Now, Carmine and Lauren will be competing against the toughest MKR 2016 competitors, sisters Tasia and Gracia, to win the final.
"I think the bitter sweetness of it is that we leave but knowing you guys can follow your dreams makes it pretty incredible," said Jordan, emotional but praising the winners.
It was a verdict that no one expected when viewers sat down to watch Monday night's MKR episode. Adelaide's Carmine and Lauren, whose earlier kitchen mishaps had landed them in redemption round and more sudden death rounds than any other team this season, were clearly not the favourites.
They were no competition to the mother-son team who had impressed everybody with their series of challenge wins and an amazing run in the Kitchen Headquarters. Their only drawback in a previous episode was their bickering, for which they were chided by judge Manu Feildel.
Stress got in the way of Anna and Jordan's dream run. They got off to a shaky start as they lost a lot of time in preparing their ambitious entree of lightly poached oysters with fennel and apple. Although guest judge Karen Martini commended the team for their skills and for pushing the boundaries, the dish was not enough to set taste buds on fire. Their oyster cream was muddling in the juice.
Carmine and Lauren's entree of seared scallops with pea cream and speck impressed judges for being "old school" and "classic." Judge Colin Fassnidge found the dish too simple though.
Sauce connoisseur Manu was all praises for the jus in Carmine and Lauren's main of sous vide chicken with smoked potato puree and Brussels sprouts. He said it was the best jus he had had in the competition so far.
Guest judge Guy Grossi found Anna and Jordan's main of chilli angel hair pasta with crab and pippies very tasty but Colin did not approve the dish to be of semi-final quality. Carmine and Lauren, taking the situation to their advantage, produced a dessert that was definitely the final nail in the coffin.
"When I see peaches like this — poached skin removed, just the blush on the peach — it just sings of summer to me. It's a sunshine dish, it's a happy dish. And I love the texture of the nuts and the sauce. I love the yoghurt," Colin said of Carmine and Lauren's grilled peach with yoghurt mousse and peach sorbet.
Even though Anna and Jordan's dessert of cannoli with orange and mascarpone ice-cream was judged their best dish of the night for being "textbook perfect," it was not enough to turn the tide in their favour.
Jordan broke down the very moment the final scores were announced. Judge Pete Evans was very supportive of them and praised them for producing some of the best dishes in the competition. He told them not to take the outcome too seriously.
"My Kitchen Rules" Australia 2016 returns Tuesday night at 7.30 p.m. on Seven.
MEET IBT NEWS FROM BELOW CHANNELS