'MasterChef Australia' 2017 Season 9 Episode 13: Eloise Praino uses iSi gun and cream to win first immunity pin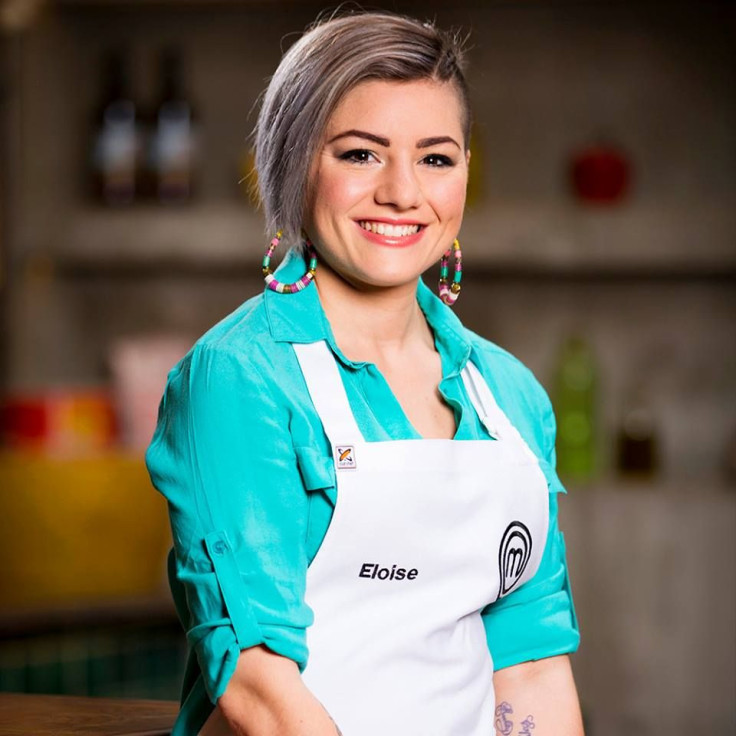 "MasterChef Australia" 2017 Season 9 contestant Eloise Praino took part in an Immunity Challenge cook-off against professional chef Charlie Carrington in episode 13 of the series. The 32-year-old Eloise, who is a graduate law clerk by profession, emerged as the winner. Charlie said that there is no shame in this upset loss to the amateur contestant.
While Charlie received a total score of 21 out of 30 for his Midnight Snack, Eloise's Chocolate and Peanut Butter dessert scored a whopping 28 out of 30. It was evident from the start that Charlie was out of his comfort zone when Eloise was given the choice between two pantries, healthy and indulgent. She chose the latter and Charlie was worried. Eloise also got a 15 minutes head start and a bit of mentoring from Shannon Bennett. She was happy to use her signature ingredient whisky.
On the other hand, Charlie had no idea from the very start what he was going to cook. The first five minutes he went totally blank. Finally, he fixed on a Midnight Snack of cashew praline, cherry compote, chocolate ganache and fried bread.
"The second the cook started I had no idea what I was going to do. Indulgent wouldn't have been my number one choice. We don't cook with any of that stuff in the kitchen at Atlas. Seeing chocolate, Oreos, and clinkers (in the pantry), I was completely out of my depth. It was hard to think with all the other contestants going crazy. It was so loud. That first five minutes I was in shock," Charlie said in the show, reports News.com.au.
With only 25 minutes left, Charlie made the mistake of adding mascarpone foam and ginger beer, as he was unhappy with the number of ingredients he used in his dessert. Judges Matt Preston, George Calombaris and Gary Mehigan praised Charlie's concept but criticised the ginger beer foam. Eloise, on the other hand, selected macadamia nuts, chocolate and peanut butter. Even though the amateur contestant forgot to take eggs from the pantry, she stabilised the mousse by adding cream and air with an iSi gun.
The judges loved the golden crunch and the whisky sauce, especially Mehigan. While the judges gave Charlie three straight sevens, Eloise got two nines from Preston and Calombaris. Mehigan who simply loved Eloise's dessert, gave her a perfect 10. She won the first immunity pin of the season, which she can use to fight off elimination. Stay tuned on IBT AU for more updates on "MasterChef Australia" 2017 Season 9.
MEET IBT NEWS FROM BELOW CHANNELS