Malaysian Python did not commit suicide; Shows mother's touch before dying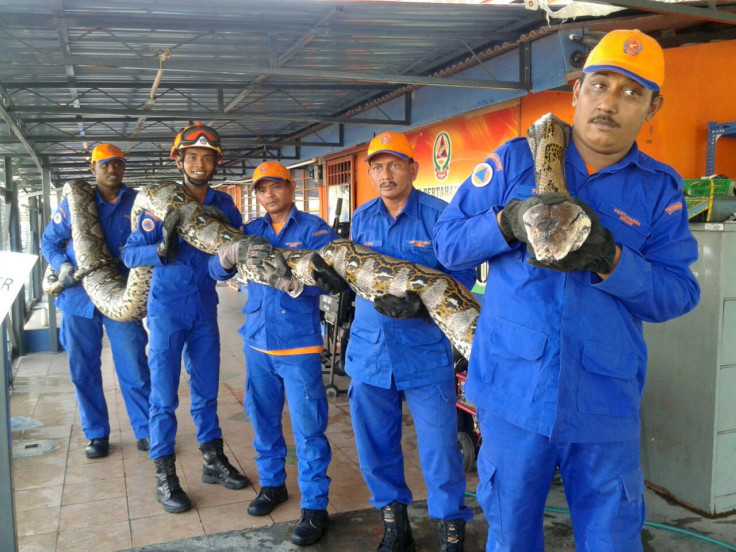 Snake experts have rejected the theory that the Malaysian python, caught in a construction site last week, killed itself. When the reptile was caught, it was thought to be the longest snake to be captured. However, the Penang python fell 17 metres short of the 25 feet long reticulated Missouri python Medusa, which still holds the record.
The sudden death of the Malaysian python has raised questions about the way it was handled, with some even expressing shock over the comment made by public relations officer at Malaysia's Civil Defence Force, Shazree Mustapha.
"Maybe she committed suicide. Maybe she felt threatened so she killed herself," Mustapha said.
Although the exact reason is still unknown, Raymond Hoser, who runs snake handling courses and even gave reticulated pythons their scientific name, Broghammerus Reticulatus, simply dismissed the "suicide" angle, stating, "snakes don't just drop dead. If they die there is a reason."
"The most likely reason is injuries sustained when caught or after being caught. Snakes are relatively delicate animals," Hoser told The Guardian.
Hoser believes that the Malaysian python weighing 250kg got injured when authorities were putting a noose on it. The snake may have struggled to let go of the noose and died due to internal bleeding and broken bones. Moreover, it had an egg on the way. That may have made things worse for the reptile.
A video shows a man kicking the python. Construction workers also posed for photos by stretching the python over their shoulders and while the noose was still on its neck. The python couldn't bear the stress of laying eggs and lost life's battle after laying one lucky egg. The python's body was handed over to the wildlife department.
MEET IBT NEWS FROM BELOW CHANNELS