Kremlin, Kyiv Warn Of Nuclear Catastrophe In Ukraine
KEY POINTS
The Kremlin claims Kyiv is planning to sabotage the Zaporizhzhia Nuclear Power Plant
Kyiv claims Russia is planning to blow up the coolant pond
The IAEA did not found evidence of explosives in late June
The Zaporizhzhia Nuclear Power Plant, the largest in Europe, in the Russian-occupied city of Enerhodar, Ukraine, is potentially under threat of catastrophic disaster. Both the Kremlin and Kyiv's leadership are engaged in a blame game, pointing fingers at each other.
Russia took control of the Zaporizhzhia region and the nuclear facility in March 2022. The Russian State Nuclear Energy Corporation, or Rosatom, maintained the plant since then. However, according to a June 30 report from Ukraine's Ministry of Defense the Russians have begun evacuating.
Kyiv officials have been claiming since last month that Russia intends to create a technological disaster at the Zaporizhzhia Nuclear Power Plant, most likely through an explosion in the plant's cooling pond.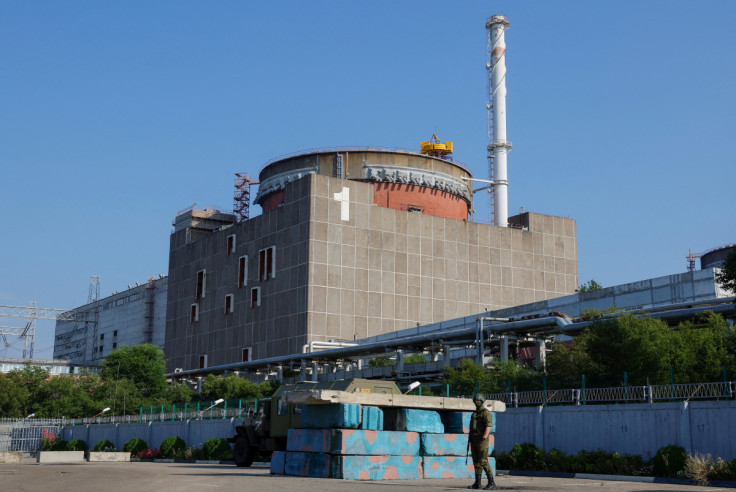 The International Atomic Energy Agency (IAEA) investigated the power plant, but hasn't found evidence to support claims made by Kyiv.
An IAEA report released June 21, said its experts conducted walkthroughs of the facility and found no visible mines around the cooling pond. However, the IAEA also admitted that they did not have full access the the facility but they are expecting to receive access to those locations in the future.
The International Business Times reached out to the IAEA for comment but did not receive an immediate response.
According to Dmitry Peskov, the press secretary of the Russian Federation's president, who spoke with the media on Wednesday, the situation is "quite tense," Agence France-Presse reported.
"The threat of sabotage from the Kyiv regime is really high," Peskov said. "Sabotage that could have catastrophic consequences."
On Tuesday, according to a statement from the office of Ukrainian President Volodymyr Zelensky, the Ukrainian leader told French President Emmanuel Macron Russia is planning "dangerous provocations" at the power plant on Wednesday night.
In June, the Kakhovka Dam was demolished with, again, both sides blaming the other. That disaster led to extreme flooding which destroyed several towns. Destruction of the Zaporizhzhia Nuclear Power Plant, would be far more costly.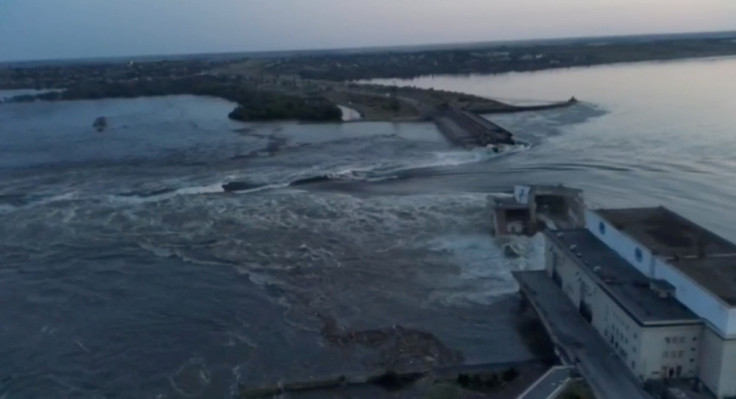 In April 2022, M.V. Ramana, a professor at the University of British Columbia's School of Public Policy and Global Affairs told Al Jazeera what the worst could look like.
"If that water stream is cut out, cut down, cut off in some fashion, then the reactor could lose cooling, the fuel will start melting. It will sort of create high pressure, and the thing can explode," Ramana said at the time. "You're probably going to see hundreds of thousands of people trying to flee from that area."
Currently, the Zaporizhzhia Nuclear Power Plant is functioning properly and is not showing signs of problems.
© Copyright IBTimes 2023. All rights reserved.
MEET IBT NEWS FROM BELOW CHANNELS