Global health expert shares lessons learned about Ebola, future of world health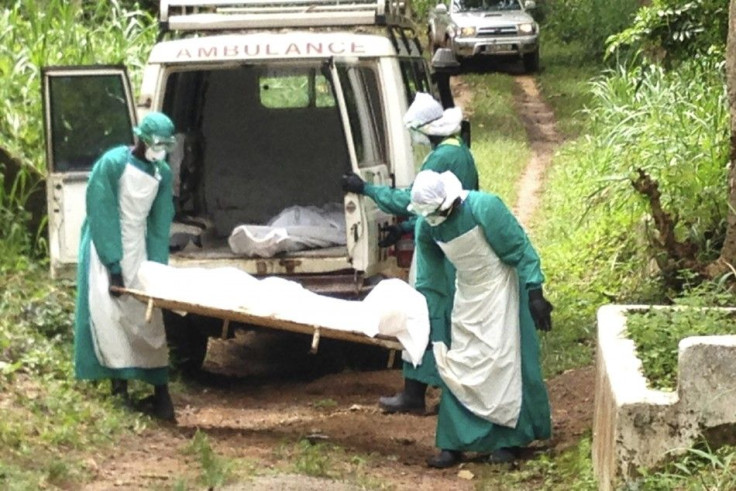 The recent Ebola virus outbreak in West Africa was the moment that the World Health Organisation, or WHO, was created for and it failed utterly, according to global health expert Professor Lawrence Gostin. In an interview with William Isdale of The Conversation, Gostin cited incompetent staff and inadequate information as the factors that hampered efforts in stopping the epidemic.
"It was late, bureaucratic, political, and unconscionable. We allowed three of the four poorest countries languish with a preventable disease, and we did nothing for the first six months," said Gostin, a professor in Georgetown University specialising in public health law. "The WHO does not deserve all of the blame, but a lot of it for being so late and for being so insensitive of the needs of the poor people."
The Ebola epidemic in 2014 that spread across Guinea, Sierra Leone and Liberia resulted to 11,000 deaths is considered to be the most widespread outbreak of the virus disease in history. WHO, which led the response, has been widely criticised for acting too slow and inadequate in stopping the disease which the organisation dubbed as an international emergency. While there is relief that the outbreak now seems contained, Gostin shared lessons that can be learned from it as well as the future of global health.
According to Gostin, there are two present contrasting narratives in global health today. One narrative shows an ever-increasing progress in health especially in AIDS, malaria, healthy babies and longevity, while the other narrative presents extreme suffering and poverty. "You can have great progress in global health, but no justice, no equity. There are ever-improving health indicators but they should be fairly distributed around the world, not just for the rich," Gostin said.
Gostin stressed that in relation to this, the Millennium Development Goals which marks its end this year, 2015, has been successful on one level. "We met all the goals, made enormous improvements in them. The problem is when you choose one goal and don't choose others, you're in trouble. We improved on safe childbirth, AIDS, tuberculosis, malaria, but did not cover mental health injuries, cancer, heart disease, where we've languished. It gives a mixed message: what the goal shows were successful, what we didn't choose were neglected," he said.
The Sustainable Development Goals, meanwhile, has identified only one health goal: a healthy lifespan. "I cannot see fundamental improvement in what I consider the most important indicator which is global health equality not only between poor and rich countries, but even within countries. In Australia, we have the greatest disparity between Aboriginals and other population in the world. In Brazil, you have super filthy rich and utter poor who are ill. We need to create fairness between countries and among them," Gostin explained.
When Isdale brought up that developed countries such as Australia and the US are much more willing to spend in tackling military problems, Gostin said that we need a global health reserve workforce. He stressed the need for a standing army, a network of highly trained individuals – doctors, epidemiologists and nurses – with proper medical training to be deployed in an emergency to bring epidemic in control. "We should treat global health security as war. It causes more deaths and suffering than war does, and yet we're prepared to invest everything it takes in armories, militaries, soldiers and we don't fund soldiers of security – doctors, nurses, public health people, nutritionists. That is incredibly skewed and short-sighted," Gostin said.
Still on the subject of global health funding, Gostin determined the lack of rational approach in spending health dollars. According to him, the global burden of mental ill health is incalculable, yet WHO basically has two people in their mental health unit – a clear example of a mismatch between needs and resources, he said. Gostin added that while the world is focusing on highly glamourous issues such as polio eradication, there are other problems that are being ignored, including mental health injuries, diabetes and obesity particularly on lower income countries.
In the upcoming 69th World Health Assembly in Geneva in May 2017, Gostin said that the agenda should focus on a vast increase in mandatory dues by rich countries to the WHO, "to empower it and make it what the UN envisaged for it in 1948: giving everyone the right to health." If there's one thing he would do to improve the health of the world, Gostin said it is as simple as to educate women.
Contact the writer at feedback@ibtimes.com.au or tell us what you think below.
MEET IBT NEWS FROM BELOW CHANNELS