'Game of Thrones' season 8: Isaac Hempstead Wright on Night's King theory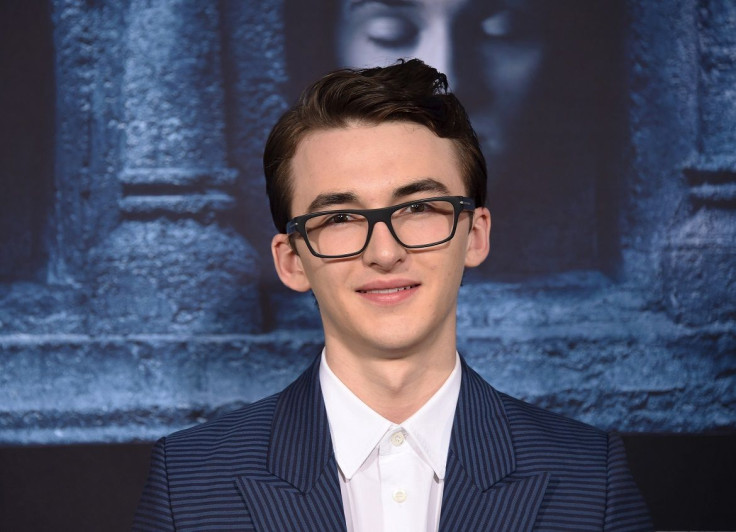 The main focus of "Game of Thrones" season 8 will be the invasion of the Night's King. Although the threat of the Others has been teased from the first episode of the first season, very little is known about the invading army from the north. One theory suggests that Bran (Isaac Hempstead Wright) is actually the leader of the White Walkers. In a recent interview, the actor himself reacted to this possibility.
In an interview with Insider, Hempstead Wright said that the theory about his character being the Night's King is "fairly far-fetched." The idea comes from fans comparing the face of the leader of the White Walkers with that of Bran. The similarities, whether real or imagined, seems to be enough to convince that the two characters being the same.
"Do I really look like an ancient ice zombie? Thanks guys," Hempstead Wright said.
One of the reasons such theories are spreading on the internet is because fans are still not sure how Bran's powers work. Hempstead Wright tried to clear up the confusion by explaining that his character's powers are like someone having a Kindle library of world history at his fingertips. At the moment, he hasn't had much time to read through all of it, compared to the previous Three-eyed Raven, who spent a thousand years reading everything. Bran needs people to tell him what they are looking for exactly, so he can see that event in the past or present.
The true extent of Bran's powers will be explored in "Game of Thrones" season 8. With the possibility of the world ending, the Three-eyed Raven will be important. Hempstead Wright doesn't believe his character can see into the future, but he may have a vague idea about destiny.
MEET IBT NEWS FROM BELOW CHANNELS