'Game of Thrones' season 8: Cast members start costume fitting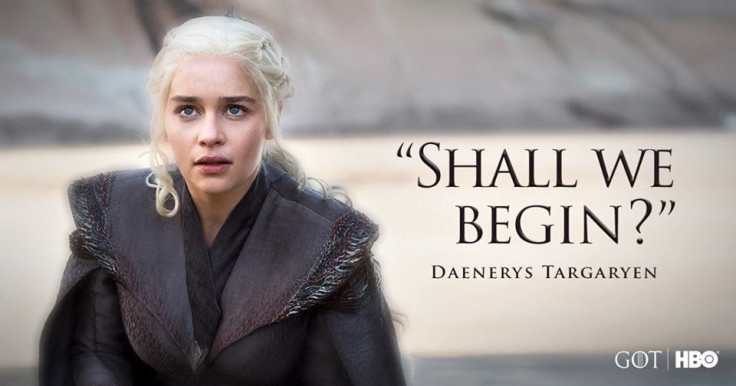 Pre-production work of "Game of Thrones" season 8 is proceeding in full swing. The cast members have begun their costume fitting, and Emilia Clarke (Daenerys Targaryen) and Lena Headey (Cersei Lannister) have shared pictures of them getting ready for the show.
There have been reports of some of the cast members getting pre-production work done at Belfast, which has been the headquarters for season 8. Clarke has been sharing pictures of getting her hair ready for next season, and now she is joined by Headey (see below).
The pictures so far suggests that they are working on the hair and costumes at the moment. All major TV shows generally have a costume fitting session a few weeks before actual filming begins to make sure the production schedule is followed without unwanted delays due to ill-fitting outfits.
As far as filming is concerned, it should start some time later this month. During an interaction with fans at the Stockholm Comic Con, a video of which has been posted on YouTube, cast member Iain Glen (Jorah Mormont) revealed that the script read-through for all the actors will be on October 9. So by next week, all cast members will be amongst the first to know how the massively popular TV series ends.
Nikolaj Coster-Waldau (Jaime Lannister) has also confirmed in a previous interview with Collider that filming is set to begin in October. The sets are already being built at Northern Ireland, where the cast and crew will work one last time for the show. Although filming of "Game of Thrones" season 8 begins this month, the producers are yet to announce a release date.
Credit: Emilia Clarke/ Instagram
Credit: Lena Headey/ Instagram
MEET IBT NEWS FROM BELOW CHANNELS