'Game of Thrones' Season 7 production update: Injury on set takes this cast member to the hospital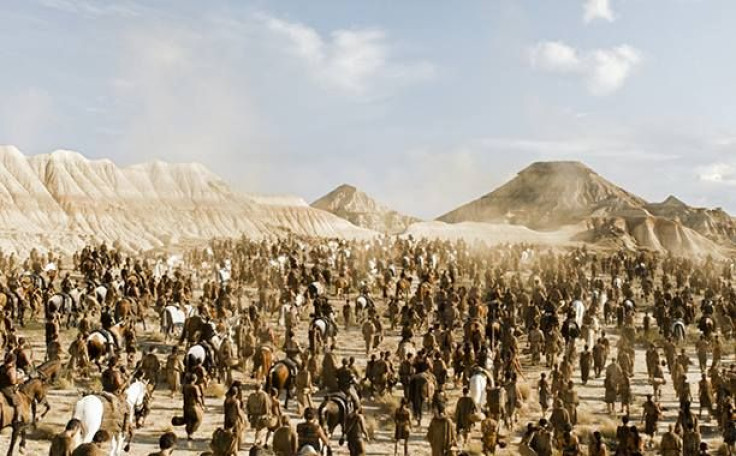 A cast member reportedly got injured on the production set of "Game of Thrones" Season 7. Filming for the popular HBO TV series has already begun, and many extras are being cast in Spain. Meanwhile, the fans are busy creating trailers for next year.
[Spoiler alert]
Gemma Whelan (Yara Greyjoy) had to go to the hospital recently. The actress shared a picture on her Instagram page showing the underwear she was given by a nurse. Commenting on the post, many of the fans said that they were glad that she was alright, and also appreciated her for her sense of humour.
Credit: Instagram/ Gemma Whelan
Sources have told Watchers on the Wall that Whelan was injured while on the production set of the popular TV series. She apparently injured her back. It is not clear how sever the injury is and how long it will take for her to recover.
Meanwhile, some of the cast members who are already in Belfast for the filming of "Game of Thrones" Season 7 posed for pictures with fans. The cast members who took the time to chat with fans include Kit Harington (Jon Snow), Rory McCann (Sandor Clegane), John Bradley (Samwell Tarly) and Maisie Williams (Arya Stark).
Meanwhile, extras are being cast to play the role of soldiers on the show, Watchers on the Wall reports. The producers were looking for thin men with military experience. 1500 men were expected to make it through the first round of screening. It is not clear how many made it after the final round.
Meanwhile, the fans are preparing for "Game of Thrones" Season 7 by coming up with trailers and posters, Winter Is Coming reports. Most of the fans appear to be focussed on Daenerys Targaryen (Emilia Clarke). The Mother of Dragons finally set sail towards Westeros along with her advisors and army towards the end of the previous season.
MEET IBT NEWS FROM BELOW CHANNELS