A fuel finder scheme could help drivers find the cheapest fuel along Britain's motorways
The CMA studied the road fuel market in depth to realise that the competition in retail has weakened since 2019, leading to them proposing a fuel finder scheme that helps consumers compare fuel prices.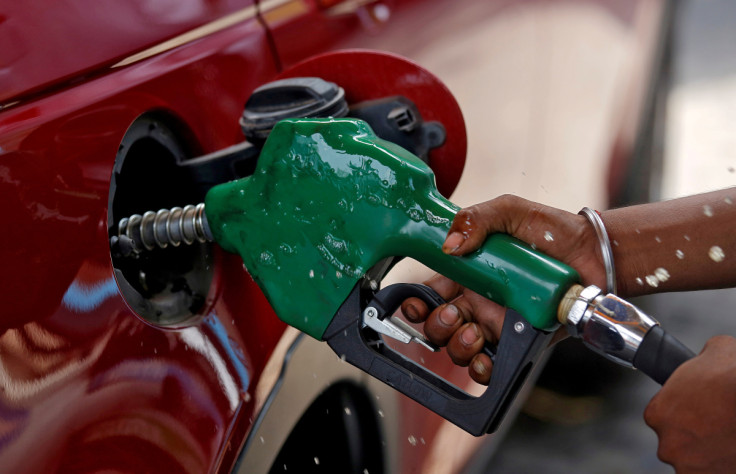 Drivers in Britain could get some relief in fuel prices as the Competition and Markets Authority or CMA proposed a fuel finder scheme that will provide live updates of station-by-station fuel prices on mobile phones.
The new scheme will help both consumers and retailers as it equalises competition in the retail road fuel market.
The fuel finder scheme will dismantle the undue advantage road retailers have because of increased supermarket fuel margins at certain places. Drivers often had to pay 6 pence extra per litre of fuel due to this, with instant access to the price index at all places on the fuel finder scheme, enabling drivers to locate places having the cheapest fuel. This would also drive down fuel prices to some extent.
Retailers dependent system affecting competition
This fuel finder scheme has been made possible by a new fuel monitor oversight body that has issued new compulsory open data requirements. The CMA studied the road fuel market in depth to realise that the competition in retail has weakened since 2019. Hence the proposal for such a fuel finder scheme has been given to the UK government.
The system at present is faulty and weakens competition as it is solely dependent on retailers to display information on fuel prices at the respective petrol stations. This leaves little room for price comparison by the consumers, making them shell out more money.
Transparent road fuel pricing needed
CMA revealed that they have observed that the average road fuel price went down after they published their interim update in May. From the year-long analysis of the road fuel market last year CMA has found that the system needs to be more transparent in pricing to bring down prices and boost consumer confidence. However, the CMA has made it clear that they haven't found any cartel behaviour to file an enforcement case against the retailers.
Key findings of the report
CMA underlined the following problematic statistics in the report:
The average annual supermarket fuel price margins went up by 6 pence per litre (PPL) in 2019-22.
Drivers have paid an extra 13 PPL between January 2023 and May 2023 because of increased margins on diesel.
A family car can save £4.50 a tank if they take a five-minute drive across and shop for the cheapest fuel with the help of a transparent fuel prices locator system
Compared to normal service stations, the motorway service stations are charging 15 PPL more for diesel and 20 PPL more for petrol.
The cheapest place to fuel is a supermarket – especially Asda and this is anchoring prices.
Asda and Morrisons Target higher fuel margins. While Asda tripled its fuel margin in 2023, Morrisons doubled it.
Retailers like Tesco and Sainsbury's followed the same line and increased margins accordingly.
These indicators are testimonials of a weakened competition which needs immediate intervention and action.
CMA particularly highlighted how Asda's decision to lower pump prices at a slower rate than wholesale prices resulted in the slower drop in diesel prices this year.
Consumers paid 13 PPL more for diesel this year because of this Asda feathering.
The limited competition between service stations has led to low price variations in motorways while price premiums along the service stations increased substantially since 2012. With the fuel finder scheme drivers can locate cheap fuel service stations as they come off motorways.
How will the fuel finder open data work?
The fuel finder's open data will make it necessary that fuel retailers to put up up-to-date information on fuel prices. This would be accessible in a format that can be integrated with third-party apps like Satnavs, Google Maps etc. So, a combination of the fuel finder app and the satnavs will help drivers locate the cheapest fuel places nearby. To make this happen, the fuel finder app needs strong legislation behind it that holds fuel retailers responsible.
If the competition weakens further the fuel monitor could suggest necessary actions based on its regular analysis and monitoring of prices and fuel margins. This is a crucial step in fulfilling the UK's net zero targets as the scheme can suggest ways for future pricing when the use of fossil fuel dwindles. As the country makes the transition to sustainable fuel certain vulnerable pockets of the society will impact the fuel pricing as they remain dependent on petrol and diesel for a longer period.
This is particularly true for people living in remote areas with fewer fuel station options. The fuel finder scheme could be of help in judging the market in such a scenario.
© Copyright 2023 IBTimes UK. All rights reserved.
MEET IBT NEWS FROM BELOW CHANNELS