'Final Fantasy XV' to get PlayStation VR support, Wait Mode, battle scenes showcase and more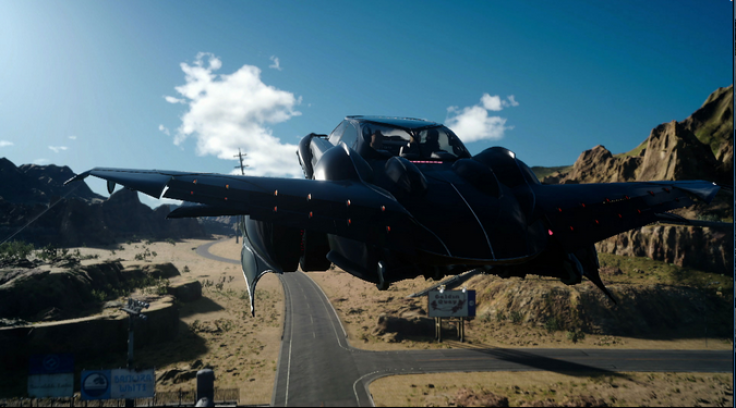 There's a lot to look forward to in "Final Fantasy XV" and the "Final Fantasy" franchise itself. At the Square Enix E3 2016 press conference, the developer gave a few more new details about the game.
Siliconera has compiled the new information, which pretty much gives a glimpse of how the adventure part of the game starts. The adventure will be prompted by the mechanic Cidney alongside a short cutscene. From this, it will then give the player freedom to go with whatever direction they want to go.
Since it is an adventure, there will be some aspects of the game that one should be wary of. There will be dangers that can spring out from the environment, but "Final Fantasy XV" also gives the characters several abilities that are useful for combat.
The abilities can be customised so that there are combinations of powers to let players incorporate the powers that they want to use.
Companions are also there to give players a sense of camaraderie, even though essentially they are in a single-player campaign. The characters are even designed to have personalities and characteristics, some of which will be revealed as the game progresses with its day/night cycle. In battles, they can also aid Noctis, with the player instructing them on what techniques can be used for efficient combats.
Wait Mode has also been added to "Final Fantasy XV" as homage to the Active and Wait modes that have been part of the "Final Fantasy" franchise. For the latest installment, the option was added for fans who are not as adept when it comes to the battle scenes.
The mode will pause the game so long as the player is not pressing anything. Players can take advantage of Wait Mode to strategise certain areas of "Final Fantasy XV." It relieves the pressure of a fast-paced combat by allowing them to see and think about what they can do while Wait Mode is on.
Additionally, Square Enix has also confirmed that "Final Fantasy XV" will have PlayStation VR support. According to Kotaku, players will take on the role of Prompto for the "Final Fantasy XV VR experience." The video below shows off what players can do while using the PlayStation VR in the game.
The last part of the trailer showsthe game from Prompto's point of view, and even shows a glimpse of him wearing the PlayStation VR device. There are also a couple of bonus battle scenes worth checking out in the trailer.
"Final Fantasy XV" PlayStation VR experience (Credit: YouTube/PlayStation)
MEET IBT NEWS FROM BELOW CHANNELS