EU referendum: Australian investors wait for Brexit outcome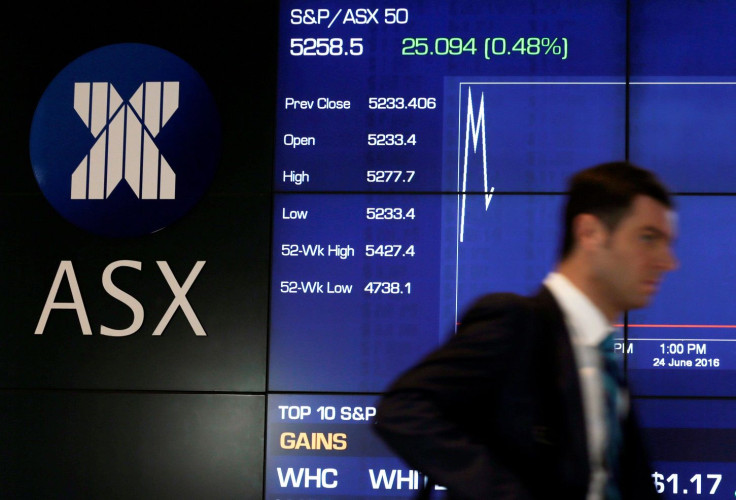 As the EU referendum comes to a close, the Australian market is preparing for a possible Brexit (Britain Exit from the European Union) win, which would have implications in the local market. Many Australian stock investors are waiting for the official outcome to arrive before buying or selling stocks.
The result on the British referendum will likely be out around 2 p.m. AEST or later, though the final youGov poll shows 52-48 lead for "remain." Investors in Australia are still cautious, though, as anything can happen in the final count. They are awaiting for the official result before deciding on anything.
The Australian dollar and the New Zealand dollar both surged 1 percent in overnight trade. According to CommSec chief economist Craig James, a Brexit would have little effect from Australia's point of view.
"Tourists would still come from Europe and the UK to Australia. And Australians would continue to travel to Europe and the UK. Trade would continue as normal," James said.
However, the win of "leave" in Sunderland proves that investors aren't impassive on the outcome.
"The extent of market 'risk on' moves leading into the Brexit vote has created its own momentum," Ric Spooner, chief market analyst at CMC Markets, said. "However, currency market reaction to the Leave win in Sunderland demonstrates the markets are now vulnerable to selling and liquidity could be thin. In what is a very fast moving situation, it currently seems unlikely that the local share market will open as strongly as seemed likely at the close of US markets."
Australian investors appear to be confident that there would be no Brexit outcome, if the lack of selling in the past several days were any indication.
It's not to say that a "remain" outcome would not have any implications in the markets. There's uncertainty in a possible fallout from the result. There's also implications in the British pound and other currencies.
"Should the result suggest a likely remain victory, expect a rally in risk currencies including the British Pound, US Dollar, Australian Dollar, South African Rand and Mexican Peso and declines in safe havens including Gold, Swiss Franc and Yen,"Global Investment Analyst of Rivkin Securities, James Woods, said.
The ASX 200 ended 9.75 points up at 5,280.68, with materials advancing at 1.62 percent.
MEET IBT NEWS FROM BELOW CHANNELS