Ed Sheeran releases new 'Galway Girl' music video: Three things to know about Sheeran's new music video starring Saoirse Ronan [VIDEO]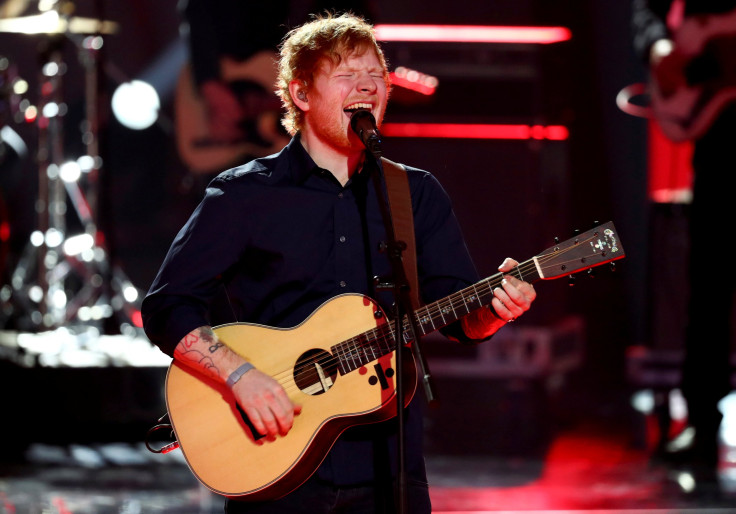 Ed Sheeran just posted his new "Galway Girl" music video on his official YouTube channel. The single is from the "÷" ("Divide") album. He also took to his Twitter page to thank everyone featured in it. Read on to learn more about Sheeran's new music video.
Three things to know about Ed Sheeran's new 'Galway Girl' music video:
1. The 'Galway Girl' music video was shot by Ed Sheeran himself.
According to the credits on YouTube, Sheeran shot the "Galway Girl" music video. It was directed by Jason Koenig and produced by Honna Kimmerer. Koenig also wrote it with Murray Cummings. Meanwhile, Johnny Valencia helped Koenig edit the video.
2. Saoirse Ronan stars in the music video as the 'Galway Girl.'
The video features "Atonement," "The Lovely Bones" and "The Host" actress Saoirse Ronan. In an exclusive interview with Pop Bunker in 2011, Saoirse said that her parents are "fully Irish" but she was actually born in the Bronx, New York. She went back to Ireland when she was about three years old because they wanted to raise her there. However, she's not actually from Galway, but from Dublin. Amy Hubbard was credited as the one responsible for casting Ronan in Sheeran's new music video.
"Galway Girl" also featured the Hession School of Irish Dance, Beoga, Peter Coonan, Laurence Kinlan, Tommy Tiernan, Hector Ó hEochagáin, Johnny O'Connor, Damian Browne, Andrew Browne, Ronan Loughney, Kieran Marmion, David Panter, Matthew Gardiner and Claire Greaney.
Ceili dancers Roisin Corrigan, Rebecca Connelly, Leona Donoghue, Aoife Lyons, Elaine Moylan, Anna Sheil, Eleanor Burke and Lynne McNally are also credited on Sheeran's YouTube post. Plus, tattoo artist Brian Power (@power.tattoo) was also given a shout-out.
3. It was shot in Ireland.
According to Billboard, the video was shot in Galway, Ireland, hence the name of the song. It was filmed at the O'Connells Bar and The Herons Rest in Galway City. The Nest Boutique Hostel-Galway and the Galway City Council were also thanked in the credits at the bottom part of the "Galway Girl" YouTube video. Aisling Wallace Byrne was in charge of wardrobe, Grace Moore was the stylist and Mairead Campbell was the casting manager of the music video, which was a Studio JKoe Production.
The"Galway Girl" music video has been viewed over 89,000 times as of this writing. Over 22,000 people gave it a thumbs-up while 84 viewers gave it the thumbs-down. Check out some reactions about the music video from YouTube users.
"i need to cover this song soon _. i hope i can be like u ed. living ur dream __. u are inspiration for everybody, from nothing to freaking something," DendyRobertus wrote.
"proud to be a Galway girl comments coming 3 2 1" Aman Singh commented.
"Ed Sheeran is the best! :D" TheHappyManatee said.
"I play this song daily in my car. I am not good driver but it gives me positive vibe." Supreme Swaraj wrote. He also predicts that the "Galway Girl" music video will become viral in no time.
"Favorite song on the album!!__" Lovely Liv said.
Check out Sheeran's Twitter and Instagram post as well as the official music video of 'Galway Girl' below:
Here's the Galway Girl video, shot by me, thanks to everyone who featured in it! x https://t.co/Z2xjzTSWvU

— Ed Sheeran (@edsheeran) May 4, 2017
Watch: Ed Sheeran - Galway Girl [Official Video]


Check out parts of the Ed Sheeran 'Galway Girl' lyrics (Source: Ed Sheeran/ YouTube):
She played the fiddle in an Irish band
But she fell in love with an English man
Kissed her on the neck and then I took her by the hand
Said baby I just want to dance
With my pretty little Galway Girl
You're my pretty little Galway Girl
My pretty little Galway girl
My my my my my my my Galway girl
My my my my my my my Galway girl
My my my my my my my Galway girl
READ MORE RELATED STORIES:
Ed Sheeran News: 'Photograph' was plagiarised from Matt Cardle's 'Amazing' [VIDEO]
Facebook, Twitter users respond sarcastically over trending reports about Ed Sheeran's trip to Fiji
MEET IBT NEWS FROM BELOW CHANNELS