Chinese investors heat up Australian farm sector as FTA expected to enhance investor action further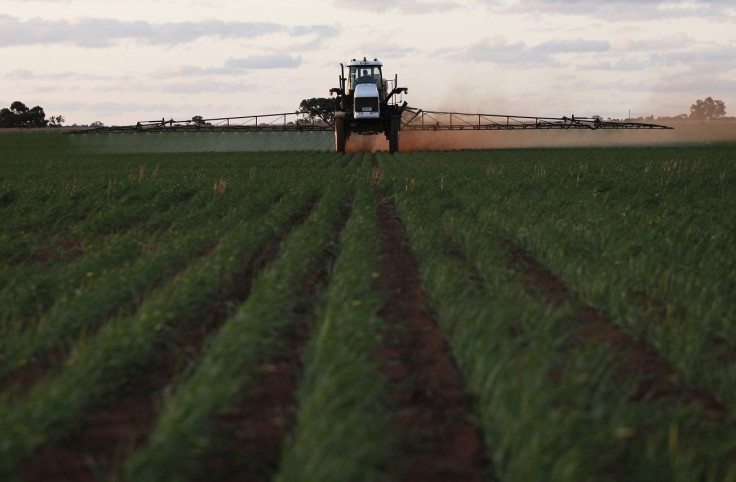 Australia's rural farming sector is witnessing a spurt in Chinese investments, backed by high expectations of the upcoming free trade agreement with China. This is despite parts of political discourse sparring the FTA over concerns of job loss.
AU$120 million was invested by China in rural properties across Australia in July and August, and analysts say that is only a tip of the iceberg. The buying spree is just beginning and more than AU$1 billion worth of deals are in the pipeline.
New trend
Defying the lull in farm investor activity following Chinese investors' disappointing foray into Australia's resources sector over the last three years, a cautious approach is now in sight.
On average, there has been a purchase of about AU$40 million on farms every fortnight. This wave of Chinese investors, in sight since 2012, has been identified as the next major group of foreign investors for rural Australia. Barring Shandong Ruyi's purchase of Australia's largest cotton irrigator Cubbie Station for AU$232 million, no serious buying spree by the Chinese was visible for three years, until the new wave started in 2015.
According to the report in the Australian Financial Review , Dashang Group, Hailiang Group, Fucheng Group, Tianma Bearings Group and New Hope are some of the leading Chinese investors who made investments worth AU$260 million since March on the Australian rural sector.
Farm gate investors
The trend applies to farm gate as well, with many Chinese investors who are leading beef producers. The Chongqing Hondo Agriculture Group is mulling plans to buy AU$100 million worth of cattle stations in Australia. Dakang Farming, Shanghai CRED, financial services group Zendai and Shanshan Group are also keen on Australia's largest land holder S. Kidman & Co's Consolidated Pastoral.
Austrade's trade commissioner Jeff Turner said the line-up of Chinese interests has been extensive. According to him, more than 300 Chinese cattle and cattle-related companies are looking to invest in Australia.
Most of the Chinese buyers are upbeat about investing in Australia's farm sector. The chairman of China's New Hope Group Liu Yonghao has committed to invest AU$500 million in Australian agriculture and he is of the view China's land is saturated with too much of fertiliser, which may degrade the land. He sees Australia's vast landmass, good grasslands and sunshine as refereshing.
"It is our hope to bring Australia's beef and mutton into the market of China. We should say these investments are beneficial to Australia and China," Liu added.
Australia –China FTA
When the industry has closed ranks in seeking early implementation of Australia-China FTA, these are examples often quoted by Trade Minister Andrew Robb to assuage sceptics of the deal, particularly over concerns about agricultural industries.
During a recent debate in Parliament, Robb citied the AU$1.45 billion purchase of Primo, the largest bacon and small goods company in Australia, by JBS of Brazil with its plan to export high-value branded products to the Asian market. He said the government's strategy on FDI and FTA underpins jobs and exports, but it also aims for higher farm gate returns to livestock producers.
The JBS takeover was opposed by many senators and agri groups, including the Victorian Farmers Federations. But, Robb noted the Brazilian company hired 12,500 Australians, 8000 of whom were from regional and rural Australia.
For feedback/comments, contact the writer at feedback@ibtimes.com.au or let us know what you think below.
MEET IBT NEWS FROM BELOW CHANNELS