'Call of Duty: Advanced Warfare' Will Ban Players Caught Reverse Boosting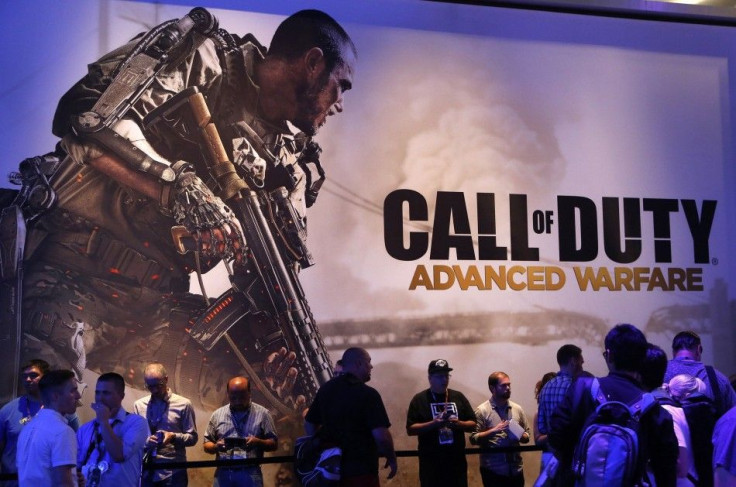 Just like the authorities, it seems that the makers of the latest iteration of "Call of Duty" are going to apprehend gamers committing suicides. Don't get alarmed, because these suicides are being committed in-game by players seeking to gain an unfair advantage over their peers. Sledgehammer Games, developer of "Call of Duty: Advanced Warfare," will reportedly take stricter action against players who are caught "reverse boosting" in the game, according to VG247.
Reverse boosting is one of the many new and creative methods devised by cheaters exploiting loopholes in the game's matchmaking rules to gain an upper hand in competitive multiplayer matches. It involves gamers deliberately killing themselves to downgrade their rankings. This way, the game's matchmaking algorithm ranks them with other players on a lower skill level. Gamers employ reverse boosting to enter multiplayer arenas with lower ranked players, which then allows them to dominate multiplayer matches.
The practice annoys gamers and ruins the multiplayer experience. This is especially true in team matches where a team members practising reverse boosting causes the team to be outnumbered. The problem is severe enough to be experienced firsthand by Michael Condrey, one of the co-founders of Sledgehammer Games. As per a Gamespot report, Condrey took to the official "Call of Duty: Advanced Warfare" blog to voice his own experience with the cheaters.
"No one wants to lose an objective-based match by effectively being outnumbered while their teammate shoots grenades into their own forehead 100 times in the corner," said Condrey in the official Sledgehammer Games blog. "It's not dissimilar from the bans that cheaters and boosters receive, and we have increased our focus on reverse boost banning to combat the growing issue."
Clarifying his stance on creativity, as opposed to cheating, Condrey reiterated that his aim wasn't to restrict the "fun factor" in the multiplayer component. However, he maintained that a crackdown on such practices was crucial to ensuring rewarding online gameplay for all. He expressed his willingness to ban anyone who hurts the multiplayer experience by resorting to "cheating, boosting, reverse boosting or being caught with toxic emblems in game." So if you have been resorting to sneaky tactics to improve your multiplayer game in "Call of Duty: Advanced Warfare," be advised or you might get permanently banned.
"Advanced Warfare" Story Trailer (credit: Call of Duty YouTube channel)
MEET IBT NEWS FROM BELOW CHANNELS