Apple may bid on Toshiba's chip business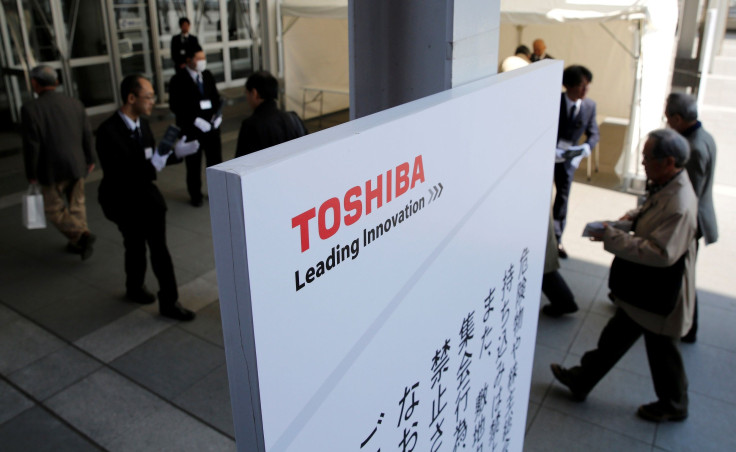 Apple has been reportedly considering a bid in Toshiba's chip business. It was reported that the technology giant would invest at least several billion dollars that would take 20 percent of the Japanese company's share. Western Digital and Broadcom were also reported to bid on the chip business.
However, the US technology giant was still considering to team up with Foxconn for a joint bid. Apple's entry into the auction could improve the chip business after it lost billions of dollars. The Tokyo-based company needed to raise money from the semiconductor sale to fix its balance sheet. The possible full control of Foxconn to the chips unit may not happen as Toshiba was cautious that Japanese and U.S. Governments would object.
The deal could benefit Apple as it would open the opportunity for the company to take more control over its entire supply chain. The company has been dependent on a few major manufacturers for key components of its devices including processors for iPhone produced by Samsung. Toshiba manufactures chips for smartphones, personal computers and data centers that could secure the U.S.-based technology giant's supplies for its future products.
Toshiba's bankruptcy
Toshiba's Westinghouse unit was behind a 716.6 billion yen (AU$6.5 billion) impairment and it has filed for Chapter 11 bankruptcy restructuring. However, on Tuesday, the company took an unusual step as it reported its third quarter earning without approval from its auditors. The company reported that its lost in 2016 left the company with negative shareholders equity of 225.6 billion yen (AU$2.07 billion)at the end of December.
It has been at odds with PricewaterhouseCoopers Aarata over accounting at Westinghouse. The billions of dollars lost came from the cost overruns on nuclear construction projects. The move of the company has jeopardized its listing on the Tokyo Stock Exchange (TSE). The company was already in the TSE's list of securities on alert in its the stock exchange's announcement in December. The company could be delisted if the plans to improve internal controls deemed insufficient. On Friday, the company's shares fell as much as 8.1 percent in Tokyo but pared losses after NHK reported Apple's plan.
Western Digital CEO Steve Milligan warned that a sale may violate a joint venture it has with Toshiba. On April 9, he wrote to the Tokyo-based company's board advising them that they should negotiate exclusively with his company before any sale. A source said that Milligan included in his letter that the proposed offers should be more than the fair and supportable value of the chip business.
Toshiba warns investors of its future
YouTube/Bloomberg Technology
MEET IBT NEWS FROM BELOW CHANNELS