Apple MacBook Pro 2017 release date, news & update: Evidence of Kaby Lake chip found; Touch Bar & QHD+ Display tipped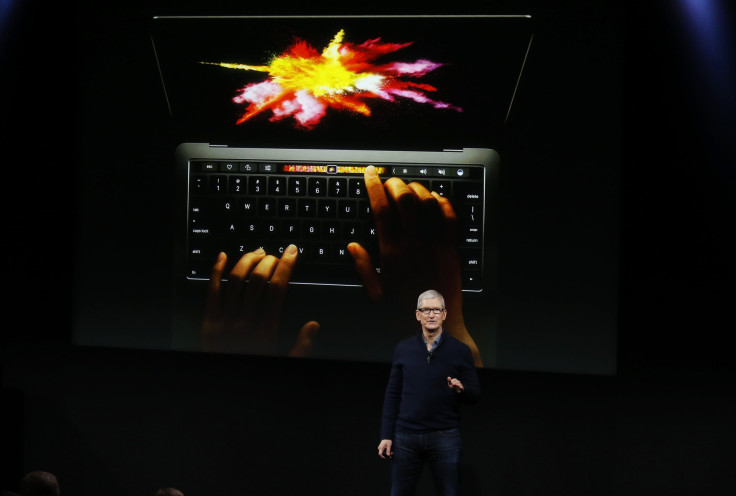 With Apple MacBook Pro 2017 expected to create a massive hype as the next-generation, highly-advanced Apple device, fans are eager for more information. They won't be disappointed, as fresh reports suggest, fans will be getting more upgraded parts at the price of Apple MacBook Pro 2016.
Moreover, evidence of an Intel Kaby Lake-powered MacBook Pro has also been uncovered in Apple's latest software. Apple released the MacBook Pro 2016 in October. While the Touch Bar was praised, the price of the device wasn't.
According to Tech Radar, just four months after its release, fans have already started speculating widely about the specs and features of Apple MacBook Pro 2017, and all signs point to a better device at the price. However, details are still sketchy, apart from a few unconfirmed reports and rumours here and there. The device is expected to be released sometime between spring and fall 2017 and is expected to cost the same as the MacBook Pro 2016, per Tech Radar. Apple may however surprise fans with a higher price for a premium model.
Apple analyst Ming-Chi Kuo has earlier anticipated a quarter three release for the Apple MacBook Pro 2017. This means fans can expect to see the device by October. However, Apple has released new MacBooks in months of March and April too. The upcoming model will also wow with the Touch Bar. The 13-inch basic model may cost around US$2,199 (AU$2,850), whereas the 15-inch model with Touch Bar may have a price tag of US$4,249 (AU$5,529). If Apple decides to include some revolutionary features, prices may go up further.
Tech experts have long anticipated an Intel Kaby lake chipset inside the Apple MacBook Pro 2017 along with room for RAM expansion up to 32GB. A report by 9To5Mac has stated that evidence of Kaby Lake-equipped MacBook Pros have been found in the code of the macOS Sierra 10.12.4 beta. It has also been reported that Apple is also working on its Mac processors to work in tandem with the Intel chips. The combination will help in better power management and improve battery life.
Apple is expected to incorporate a 3,200 x 1,800 QHD+ display in the MacBook Pro 2017 as the company needs to improve its Retina Display, which has been surpassed by many. Apple should also consider bringing more varied ports or at least include more adaptors inside the box. Stay tuned on IBT AU for more updates on the Apple MacBook Pro 2017.
MEET IBT NEWS FROM BELOW CHANNELS