Analysis: Ukraine Moves Toward NATO Member Status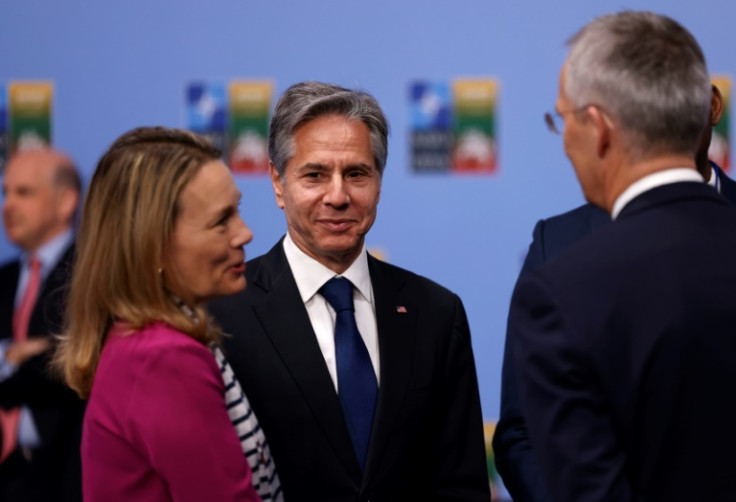 KEY POINTS
NATO held a summit to discuss Ukraine's membership
NATO created a plan for eventual membership for Ukraine
Ukraine no longer needs a Membership Actions Plan to join NATO
Finland is joining NATO. Sweden is preparing to join as a full member. Will Ukraine be next?
At the July 11th and 12th NATO Vilnus summit in Lithuania, the treaty organization welcomed Finland as a full NATO member, prepared for Sweden to join as a full member, and discussed Ukraine's potential membership.
At the summit, NATO Secretary General Jens Stoltenberg announced a three part plan to bring Ukraine closer to membership: A multi-year assistance program, a NATO-Ukraine Council, and the removal of the Membership Actions Plan requirement.
Under the multi-year assistance program, NATO will "help rebuild Ukraine's security and defense sector, and to cover critical needs like fuel, demining equipment and medical supplies," according to Stoltenberg. The treaty organization's NATO-Ukraine Council is designed for crisis consultations and decision making, largely concerning the ongoing Russia-Ukraine War.
These are both important steps for Ukrainian membership in NATO. However, the more important development is the removal of the Membership Action Plan requirement for membership to NATO. This means that the process for Ukraine to join is no longer two steps long but rather one.
"We also made it clear that we will issue an invitation for Ukraine to join NATO when allies agree, and conditions are met," Stoltenberg said.
This creates fears for some. Article 5 of the North Atlantic Treaty says: "The Parties agree that an armed attack against one or more of them in Europe or North America shall be considered an attack against them all." The treaty also stipulates "if such an armed attack occurs, each of them...will assist the Party or Parties so attacked by taking...such action as it deems necessary, including the use of armed force."
Therefore: If Ukraine gains membership while at war, then all of NATO's members will be at war with Russia.
So, what does this mean for the recent changes in Ukraine's path to NATO membership? Not much.
Mark Schlakman, a professor of law and international affairs at Florida State University, told the International Business Times that regardless of the change to a one-step process for membership, other factors have not changed. The main looming factor is the war.
Members will not allow Ukraine to join NATO while they are still at war with Russia, because of Article 5.
"All members must unanimously approve" any new members as part of the treaty framework, Schlakman told IBT. This means any party that refuses to approve membership can block Ukraine, including the United States. The U.S. currently objects to Ukraine's membership.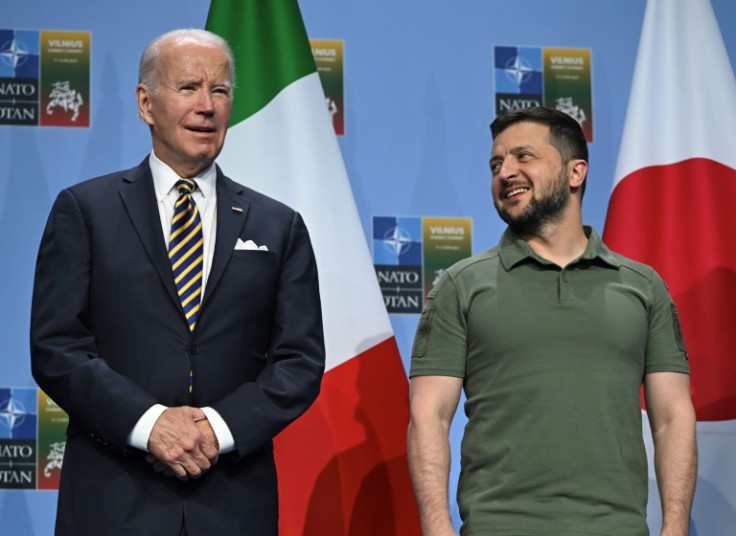 However, overall membership is still possible, according to Schlakman. With the NATO-Ukraine Council and multi-year assistance program, the goal of NATO is to assist Ukraine in winning the war without getting involved through fighting. Ukraine cannot join NATO if they lose the war to Russia and lose their territory.
Schlakman also said that NATO would continue to provide financial and equipment support as it already has. It is highly unlikely Ukraine will join NATO while the war continues.
Even though the process is modified, nothing else has fundamentally changed.
© Copyright IBTimes 2023. All rights reserved.
MEET IBT NEWS FROM BELOW CHANNELS