'The Young and the Restless' spoilers for May 15-19: The Brash and Sassy arrives in Hollywood [VIDEO]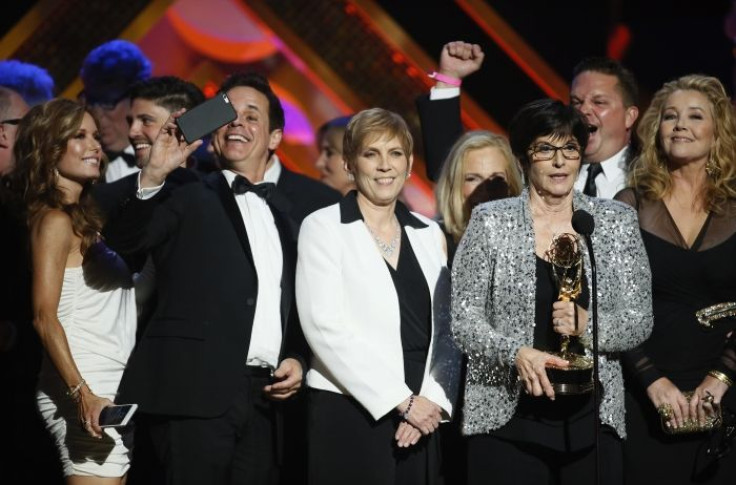 "The Young and the Restless" ("Y&R") cast including Lily (Christel Khalil), Victoria (Amelia Heinle), Billy (Jason Thompson), Dina (Marla Adams), Ashley (Eileen Davidson), Phyllis (Gina Tognoni), Gloria (Judith Chapman), Hilary (Mishael Morgan), Devon (Bryton James), Neil (Kristoff St. John), Cane (Daniel Goddard), Victor (Eric Braeden), Chloe (Elizabeth Hendrickson), Abby (Melissa Ordway), Chelsea (Melissa Claire Egan), Nick (Joshua Morrow) and Nikki (Melody Thomas Scott) will be on the spotlight in the episodes from May 15-19. It will feature the Brash and Sassy team's arrival in Los Angeles and Ashley's reunion with Dina. Read on to learn more about what will happen in "The Young and the Restless" episodes this week.
Spoiler alert! This article contains the latest 'Young and the Restless' spoilers. Read on only if you want to find out what happens next.
TV Guide reports that on Monday, May 15, Lily will be the center of attention. Meanwhile, the Brash and Sassy team arrives in Los Angeles, California. Plus, Victoria will focus on getting Billy back. According to She knows Soaps, Phyllis and Ashley will argue with each other. Hillary will also arrive in Hollywood.
On Tuesday, Dina will reunite with Ashely, but it will be a tense moment for both of them. As for Phyllis, she will take a trip to LA to surprise Billy. Meanwhile, Gloria will discover something that will thoroughly surprise her.
Hilary meets Julie Chen and Howard Green in Hollywood
Wednesday's episode will show Hilary meeting Julie Chen. Cane will also make sure to cover his bases as he looks out for his own interest. Meanwhile, Devon will seal an important deal with Neil. Howard Green will also guest star in this episode which will show him working with Hilary.
On Thursday, Chelsea will confront Victor about Chloe. Plus, the Ashby twins will resurface and they are now grown ups. Elsewhere, Abby will meet an attractive stranger. A new character named Zack (Ryan Ashton) will arrive in Genoa City.
Friday's episode will show Nikki thinking about confiding in Jack. Plus, Nick will start to have some doubts about his relationship with Chelsea. Victoria will also get her hopes up when Billy tells her he wants to spend time with her.
"The Young and the Restless" TV show airs weekdays on Foxtel's Arena in Australia. It is also shown every Monday to Friday in the US on CBS. Stay tuned for more "The Young and the Restless" updates.
Watch 'The Young and the Restless' video from the show's official Twitter page:
The Brash & Sassy team and a few friends take Hollywood by storm next week on #YR! pic.twitter.com/spi5v2WWlM

— Young & The Restless (@YRInsider) May 13, 2017
READ MORE RELATED STORIES:
'The Young and the Restless' spoilers for May 8-12: Hilary and Mariah clash as Dina blindsides Devon [VIDEO]
'The Young and the Restless' spoilers for May 3-5: Victor wants to acquire something, while Jack cooks up a plan with an ally
MEET IBT NEWS FROM BELOW CHANNELS