'The Young and the Restless' spoilers for Aug. 8-11: Sharon's in danger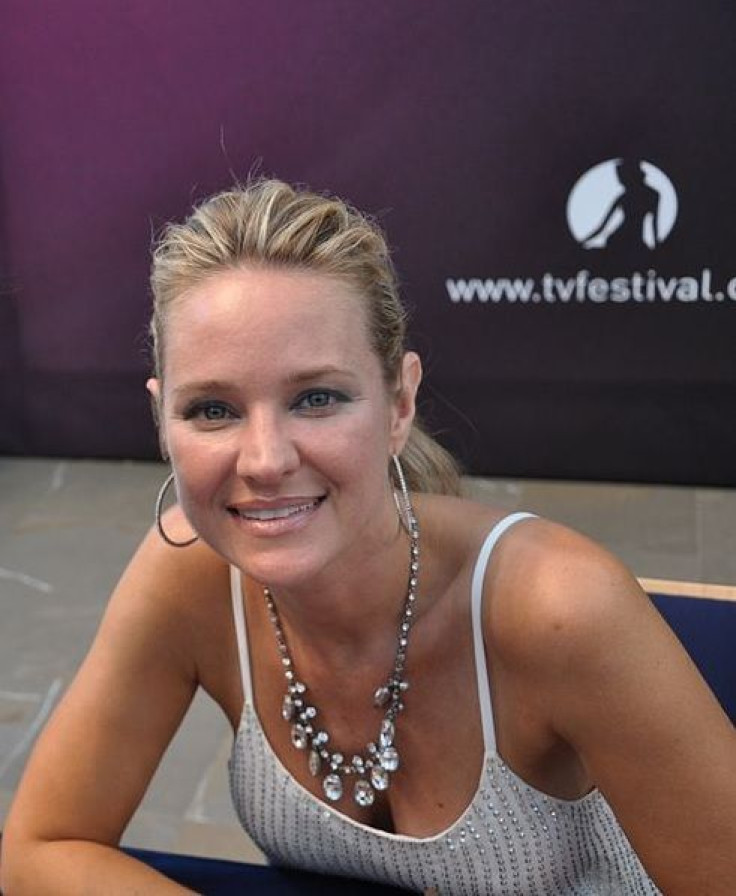 "The Young and the Restless" cast, which includes Sharon Case (Sharon), Camryn Grimes (Mariah), Bryton James (Devon), Cait Fairbanks (Tessa), Jason Thompson (Billy), Amelia Heinle (Victoria), Kristoff St. John (Neil), Eileen Davidson (Ashley), Daniel Goddard (Cane), Max Shippee (Graham), Marla Adams (Dina), Joshua Morrow (Nick), Peter Bergman (Jack), Melissa Claire Egan (Chelsea), Eric Braeden (Victor), Ryan Ashton (Zack) and Melody Thomas Scott (Nikki), will be featured in the upcoming episodes of the soap opera for the second week of August. They will be part of most of the scenes including Sharon finding herself in serious danger, Billy feeling jealous of Victoria's wild night and Victor making changes at the Newman Ranch.
Spoiler alert! This update contains 'Young and Restless' spoilers for the week of Aug. 7. Read on to learn more about your 'Y&R characters.
'The Young and the Restless' episodes from Aug. 8-11 (Tuesday to Friday)
Soaps.sheknows reports that this week, things will steam up between some of the Genoa City residents including Chelsea and Nick. Meanwhile, Billy will ask Victoria about the night when she went out without him. As for Devon, he thinks Mariah is seeing someone else, but she'll assure her that she only has eyes for him.
Torn between two lovers
On Tuesday, TV Guide reports that Mariah will feel torn between Devon and Tessa. Elsewhere, Ashley will ask Neil for help with something. Ashley will also run into Graham and will be even more concerned for Dina because of it. Meanwhile, Billy will begin to question Victoria's judgment in certain situations. This will infuriate Victoria who will yell at Billy.
Sharon is in danger
Wednesday's episode will show Sharon being in serious danger. As for Cane, he will make a huge sacrifice for the sake of his family. Meanwhile, Graham will keep a secret from Dina. Elsewhere, Hilary will be surprised about something she'll find out from Juliet. Plus, Tessa will start to have doubts about recording her music.
Changes at the Newman Ranch
On Thursday, Victoria will ask Chelsea for some advice as Jack gets a new ally. Elsewhere, Nick will try to become more independent. Friday's episode will feature Victor making some big changes at the Newman Ranch. Meanwhile, Dina will clash with Nikki over Jack. Plus, Tessa will ask Zack to help her out. As for Nick, he'll fire his financial advisor who is connected to Victor. Elsewhere, Billy will square off with Benjamin Hochman (Ben Hermes).
'The Young and Restless' recap
Monday's episode showed Hilary telling Jack about Victoria and Ben Hochman spending the night together. Jack plans to use that information for one of his schemes. Meanwhile, Cane broke some important news to Juliet. Click here to see some photos of the episodes this week from the CBS website.
"The Young and the Restless" airs weekdays on Foxtel Arena in Australia. "Y&R" also airs weekdays on CBS in the US.
Watch the 'Y&R' videos below from the soap's official YouTube channel:
'The Young and The Restless' - Next On 'Y&R' (8/7/2017)
'The Young and The Restless' - Next On 'Y&R' (8/8/2017)
Source: The Young and the Restless/YouTube
In case you missed it (ICYMI), read these:
'The Young and the Restless' spoilers for Aug. 1-4: Hilary questions Jordan ​
'The Young and the Restless' spoilers for July 24-28: Juliet meets Charlie
MEET IBT NEWS FROM BELOW CHANNELS