Xbox One March preview reveals new party chat features, Xbox One and Xbox 360 integration features and Windows 10 play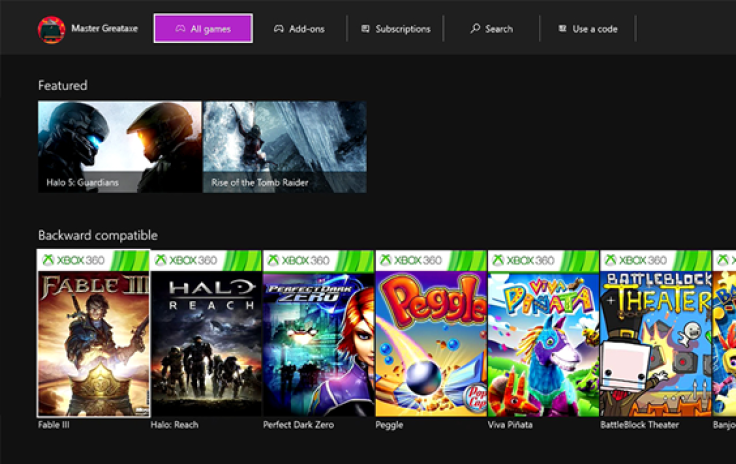 March will roll out a new batch of update for the Xbox One. Already, Microsoft is teasing the new features that fans can expect for the Xbox One March System Update, a lot of which had been taken from feedback from users.
The first feature to arrive with the preview is the ability to purchase backward compatible games on the Xbox One. With the steady growth of Xbox One backward compatible titles, Microsoft has now allowed Xbox One players to immediately purchase these games on the next-gen console.
Like us on Facebook
Another feature coming to the Xbox One according to Major Nelson's official blog is the Party Chat in Twitch broadcasts. It is among the most voted features via the Xbox Feedback, as it makes it easier to do broadcasts from a console and in a party. There is even the option to continue broadcasting even when a party member declines, as it will just not include the person who declines. There is also the option to mute a party member even if they are part of the broadcast.
In line with video recording, Xbox One users can now customise the length of DVR lengths from the previously 30-second set length to anywhere between 15 seconds to 5 minutes in specific intervals. Other features include tracking Achievements via the Xbox One guide, direct video playback in the Xbox One Activity Feed and preference settings for Party Chat audio.
The new Xbox One updates should already be available for those who are part of the Preview program. Xbox app beta members will be able to access it come March 2.
Microsoft has also been gearing up the Xbox One for its continuing integration with the Windows 10. According to DualShockers, Xbox head Phil Spencer had shared his thoughts during the Xbox Spring Showcase regarding the planned ecosystem between the two hardware.
"This team, the team at Xbox, and inside of Microsoft, is the gaming team. Everything that we do, on any device, is being driven by the Xbox team, and the team is 100% committed to the success on every platform that our gamers want to play," said Spencer as quoted by DualShockers.
Spencer added that the success that Windows sees is also shared by the success in Xbox One. Additionally, what this means for Xbox One and Windows 10 players is the promise of faster hardware given the pair-up of the two.
MEET IBT NEWS FROM BELOW CHANNELS