Xbox Deals With Gold until August 15: 'X-COM: Enemy Within' headlines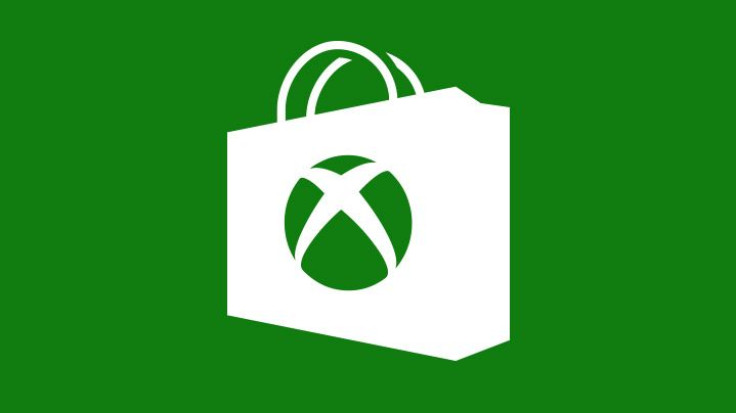 It's Tuesday, gamers, and a new assortment of Xbox Deals With Gold is here. This week's line-up of bargains is a good one, with larger discounts on board. Check out the highlights below as these offers are only available until August 15.
"Transformers: Rise of the Dark Spark" is this week's king of Xbox One. The third-person shooter RPG currently has a 75 percent markdown and is offered at US$15.00 (AU$17.49). "Blood Bowl 2" plays second fiddle with its 70 percent discount and US$12.00 (AU$16.49) temporary price tag while "Castles" is available for only US$1.65 (AU$2.19).
For the Xbox 360, "X-COM: Enemy Within" currently has the biggest slash. The expansion pack for the popular turn-based tactical video game is priced at US$7.99 (AU$13.99) at the moment thanks to an 80 percent markdown. "Worms" and "Transformers: Dark of the Moon" follow right behind. The former is available for only US$1.24 (AU$1.23) while the latter is priced at US$9.99 (AU$24.98).
Below is the entire Xbox Deals With Gold selection for this first week. Only Xbox Live Gold members can take advantage of offers with asterisks (*), but the rest are open to all. Please note that pricing and availability are subject to change without prior notice and may vary by region.
Xbox One Deals With Gold
200 Paladins Crystals | Add-On | 33 percent off
400 Paladins Crystals | Add-On | 33 percent off
800 Paladins Crystals | Add-On | 33 percent off
1,500 Paladins Crystals * | Add-On | 33 percent off
2,500 Paladins Crystals | Add-On | 33 percent off
3,500 Paladins Crystals | Add-On | 33 percent off
8,000 Paladins Crystals | Add-On | 33 percent off
8 Days * | Game | 40 percent off
Anoxemia * | Game | 50 percent off
Blood Bowl 2 – Team Pack * | Add-On | 33 percent off
Blood Bowl 2 * | Game | 70 percent off
Castles * | Game | 67 percent off
Demon's Crystals * | Game | 50 percent off
Don't Knock Twice | Game | 20 percent off
EA Sports Rory McIlroy PGA Tour * | Game | 67 percent off
Farming Simulator 15: Complete Edition * | Game | 60 percent off
Forza Horizon 3 Deluxe Edition | Xbox Play Anywhere | 45 percent off
Forza Horizon 3 Standard Edition * | Xbox Play Anywhere | 40 percent off
Forza Horizon 3 Ultimate Edition | Xbox Play Anywhere | 50 percent off
Grand Theft Auto V | Game | 50 percent off
Grand Theft Auto V & Great White Shark Cash Card | Game | 50 percent off
Grand Theft Auto V & Megalodon Shark Cash Card Bundle | Game | 60 percent off
Grand Theft Auto V & Whale Shark Cash Card Bundle | Game | 60 percent off
Grand Theft Auto V: Megalodon Shark Cash Card | Game | 15 percent off
Grand Theft Auto V: Whale Shark Cash Card | Game | 10 percent off
Hitman Requiem Pack * | Add-On | 60 percent off
Hitman – Summer Bonus Episode * | Add-On | 60 percent off
Hitman – The Complete First Season * | Game | 60 percent off
Homefront: The Revolution Expansion Pass * | Add-On | 33 percent off
Homefront: The Revolution – Aftermath | Add-On | 50 percent off
Homefront: The Revolution – The Combat Stimulant Pack | Add-On | 50 percent off
Homefront: The Revolution – The Guerilla Care Package | Add-On | 50 percent off
Homefront: The Revolution – The Liberty Pack | Add-On | 50 percent off
Homefront: The Revolution – The Revolutionary Spirit Pack | Add-On | 50 percent off
Homefront: The Revolution – The Voice of Freedom | Add-On | 50 percent off
Homefront: The Revolution – The Wing Skull Pack | Add-On | 50 percent off
Homefront: The Revolution 'Freedom Fighter' Bundle * | Game | 60 percent off
Homefront: The Revolution * | Game | 60 percent off
Late Shift * | Game | 35 percent off
Lords of the Fallen * | Game | 67 percent off
Mega Man Legacy Collection | Game | 33 percent off
Plants vs. Zombies Garden Warfare 2 * | Game | 60 percent off
Plants vs. Zombies Garden Warfare 2: Deluxe Edition * | Game | 60 percent off
Skylar & Plux: Adventure on Clover Island * | Game | 35 percent off
Transformers: Devastation * | Game | 50 percent off
Transformers: Fall of Cybertron * | Game | 40 percent off
Transformers: Rise of the Dark Spark * | Game | 75 percent off
We Are the Dwarves * | Game | 30 percent off
Xbox 360 Deals With Gold
Borderlands 2 * | Games on Demand | 60 percent off
Borderlands * | Games on Demand | 60 percent off
Bully Scholarship Edition | Games on Demand | 50 percent off
Farming Simulator 15 – ITRunner * | Add-On | 33 percent off
Farming Simulator 15 – JCB * | Add-On | 33 percent off
Farming Simulator 15 – Lamborghini Nitro 120 * | Add-On | 33 percent off
Farming Simulator 15 – New Holland * | Add-On | 33 percent off
Farming Simulator 15 – Niva * | Add-On | 33 percent off
Farming Simulator 15 – Official Expansion (Silver) * | Add-On | 33 percent off
Farming Simulator 15 * | Add-On | 75 percent off
Grand Theft Auto IV | Add-On | 60 percent off
Grand Theft Auto IV: The Ballad of Gay Tony | Add-On | 60 percent off
Grand Theft Auto IV: The Lost and Damned | Add-On | 50 percent off
Grand Theft Auto V | Games on Demand | 50 percent off
Grand Theft Auto: San Andreas | Games on Demand | 50 percent off
LA Noire | Games on Demand | 67 percent off
Max Payne 3 | Games on Demand | 50 percent off
Midnight Club: LA | Games on Demand | 50 percent off
Red Dead Redemption | Games on Demand | 67 percent off
Red Dead Redemption Undead Nightmare Pack | Games on Demand | 50 percent off
Sid Meier's Civilization Revolution * | Games on Demand | 70 percent off
Transformers: Dark of the Moon * | Games on Demand | 75 percent off
Transformers: Devastation * | Games on Demand | 50 percent off
Transformers: Fall of Cybertron * | Games on Demand | 40 percent off
Transformers: Rise of the Dark Spark * | Games on Demand | 75 percent off
Worms * | Arcade | 75 percent off
X-COM: Enemy Within * | Games on Demand | 80 percent off
MORE GAMING NEWS:
Razer releases BlackWidow Chroma Tournament Edition V2 tenkeyless mechanical gaming keyboard
Origin PC launches two new slim gaming laptops, EVO15-S and NT-15 Quadro
MEET IBT NEWS FROM BELOW CHANNELS