'X-Men: Apocalypse' spoilers: Director Bryan Singer reveals superpowers of the villain and his agenda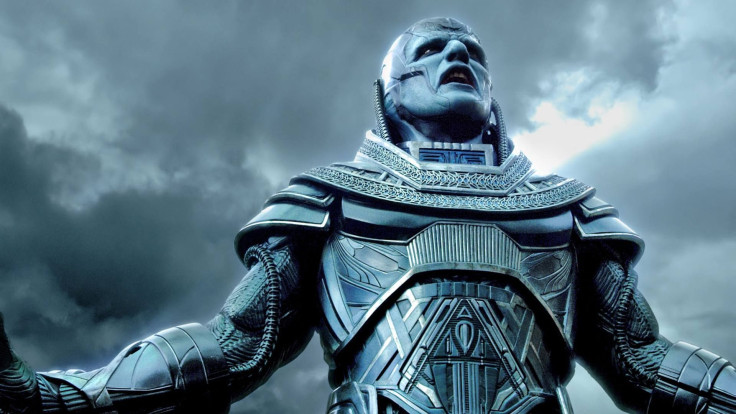 "X-Men: Apocalypse" director Bryan Singer revealed some details about the new villain in his forthcoming movie. The director talked about the powers of the villain and teased his agenda in the movie.
[Spoiler alert]
In a recent interview with Slash Film, the director revealed that the villain Apocalypse (Oscar Isaac) is actually "an energy" that keeps moving from body to body. The villain doesn't have his own physical form and can take the bodies of others.
"I don't know what he is. What he does is accumulate powers over the millennia by moving from body to body," Singer said. In the movie, the villain will find a new body early on and he believes this to be a "great body." However, he later finds that this is the "wrong body" and he ends up being "stuck" in that body for a long time.
Apocalypse gets an "opportunity" after being stuck in the body for a long time and this is one of the objectives of the villain in "X-Men: Apocalypse." The director did not reveal the name of the mutant whose body the villain will take as his own in the movie, but teased that it is someone "familiar."
In another interview with Slash Film, the director revealed some of the powers that the villain has accumulated over the years. One of his powers is the ability to "imbue other mutants and to heighten their powers and abilities." He also has psychic powers, which is also an acquired power. His psychic powers allow him to create a shield to guard against any attacks from other mutants like Charles Xavier (James McAvoy).
A major power of the villain in "X-Men: Apocalypse" that may be his inherent power is ability to "change the inorganic molecules of things." This ability allows him to "damage, destroy or build in the non-biological world." The director also teased that the villain plans to kill most of the people on Earth, which includes both mutants and humans, and let only the strongest survive in the end.
MEET IBT NEWS FROM BELOW CHANNELS