Chantel Riley talks about her first movie 'Race' and her 'The Lion King' Broadway show [Exclusive]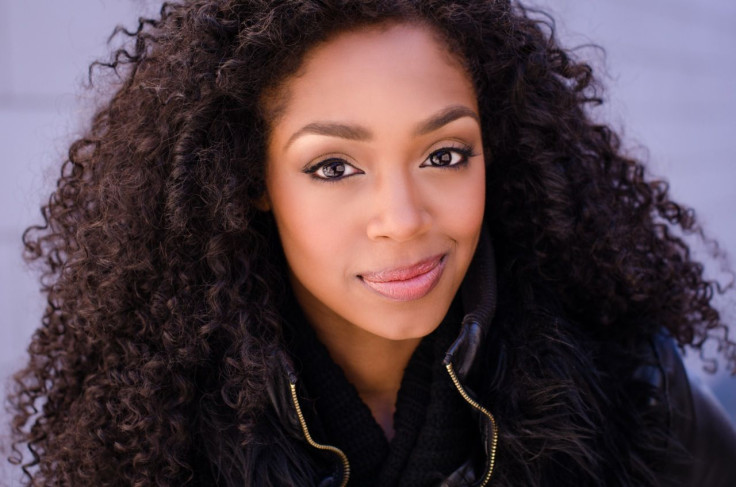 After playing the role of Nala in the Broadway hit "The Lion King," Chantel Riley is ready to star in her first Hollywood movie titled "Race." In an exclusive interview with International Business Times, Australia Chantel talked about her acting career and what it was like to film the movie.
Chantel describes playing the role of Nala as " a dream come true." "Before I had the chance to become Nala in 2011 back in Hamburg, Germany, I had no idea that this was even remotely supposed to happen for my life," the actress said. She appeared to be unsure about her acting career before landing the role as Nala.
"I can totally do this!" the actress thought to herself after seeing the touring company of The Color Purple in Toronto. The success of the Broadway show and the appreciation of her role in it has "opened up the doors" for the actress and landed her a role in a major Hollywood movie.
However, playing Nala hasn't been easy for Chantel, the actress revealed. " There have been some challenges while doing so," she said. "Before joining the Lion King, I had not had any professional acting experience at all. Other than my church Christmas plays and singing in my church choir, playing Nala was my first professional acting experience."
Chantel revealed that she got to learn a lot while playing Nala and the role has helped her grow as an actress. " She taught me to be confident, faithful and courageous in the most difficult times," she said.
After tasting success in Broadway, Chantel was concerned when she didn't get a chance to audition for a role in "Race" in person. She was instead asked to send a "self-tape" for the audition.
" I thought that by not having the chance to be in the room in front of the casting directors that I would have less of a chance to book the part. Most of my actor friends that I speak to believe that getting in 'the room' allows you to connect with the casting team and give them a better sense of who you are. So, you could imagine how worried I was, but, I stayed positive, prayed and left it in Gods hands," she said.
Chantel managed to get the role of a character called Quincella Nickerson. The character is a 22 year old socialite, based on a historical character from Jesse Owens' life. The character's father is William Nickerson Jr., who was the president of Golden Life Insurance Company, the actress revealed. "She was a friend to Jesse and met him during his track meet in Los Angeles. Some information I have read about her says that she was one of Jesse's most steadfast fans."
The actress said that she had "an amazing time" filming the movie and is still "really good friends" with some of her fellow cast members. "Filming this movie was tons of fun and didn't even feel like work," she said.
Chantel is excited to take on roles in the drama genre, but hopes to one day work in an action movie. " To be more precise, a Kung Fu film," she said.
"At the moment I am attending Bo Law Kung Fu here in New York City studying the martial art four days a week. When you watch Kung Fu films, you don't really see many people of colour in the lead roles especially women of colour. So my hopes while studying, will be that the opportunity will open up to use what I have learned under my master, Sifu Paul Koh, and apply it to film." The actress hopes to be an "an all rounded actor who [is] able to perform in all areas of the art of acting."
MEET IBT NEWS FROM BELOW CHANNELS